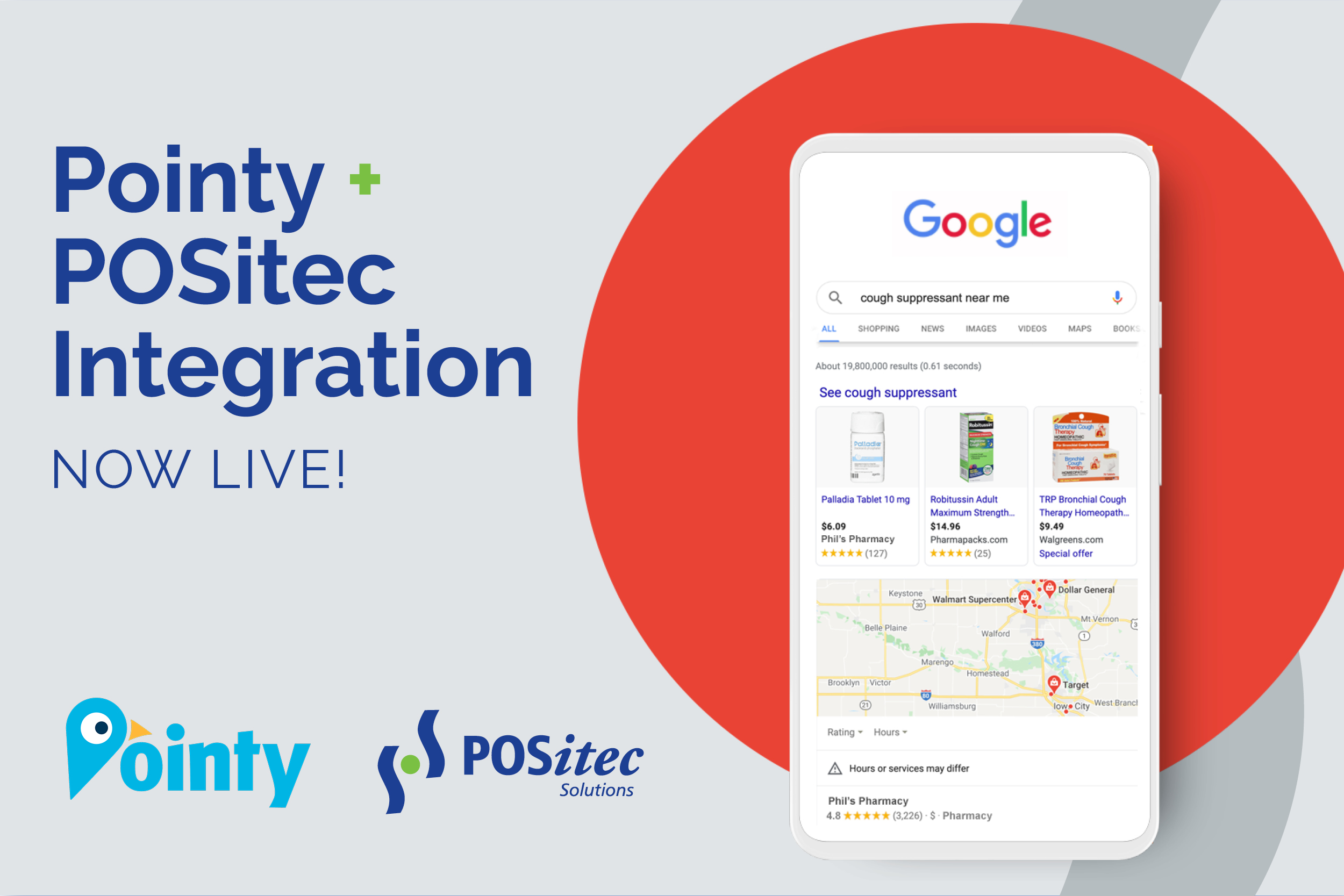 September 8, 2020
Pointy from Google – Now Live!
Pointy from Google is now live for POSitec Solutions customers. This is a super exciting launch as Google data shows that 80 percent of shoppers do an online search for a product before going into a store.
Pointy helps shoppers find the products they want in local stores in a couple of ways:
When you download Pointy and scan your products, they are uploaded onto a product catalog for your store called a Pointy Page. This shows your products and directions to your store.
Your products are then displayed on your Business Profile on Google. Shoppers can see your inventory or browse for a particular product.
By adding your products to Pointy, you'll also get access to an optional premium feature called Local Inventory Ads where you can run product ads for all your products in two clicks. As part of your Pointy service, you actually get $100 Google Ads credit to try these ads.
Watch here what Pratik Shah from Myerson Pharmacy had to say about Pointy.