POS Systems for Whole Health Pharmacy Partners
FINESTRA and Finestra Health Centre POS Systems
Pharmacy POS for all Whole Health Pharmacy Partners store sizes
For Whole Health Pharmacy Partners stores with 2 tills or less
Finestra Health Centre is your POS in a box solution. It includes Finestra HC software as well as a touch screen monitor, 2D barcode scanner, thermal receipt printer, and cash drawer.
For Whole Health Pharmacy Partners stores with more than 2 tills
FINESTRA POS software is your secret weapon – designed for a full-service retail pharmacy with more than 2 tills.
How it works
Quick set up in 5 easy steps
1

Contact Us

Chat with a product specialist for recommendations and custom quote

2

Place Order

Place order with your product specialist with any optional upgrades

3

Schedule

Receive confirmation of deployment schedule

4

Quick Set Up

Quick system setup and Customer Lead Online Training Platform

5

Go live!

Enjoy the simplicity of your new POSitec system.
Key Benefits
Our 25+ years of experience recognizes and understands the challenges with transitioning to a new POS system and have developed a process to ease the transition and ease the pain!
Your Customers Benefit
Valued customers can be rewarded for shopping at your store with benefits such as Loyalty Programs, Charge Accounts, Gift Receipts, and Integrated Debit/Credit.
Your Vendors Benefit
With an inventory management system, there are reduced errors and return to stock products. Better management of vendor purchase orders. With select wholesalers, stores are able to communicate their orders electronically.
Your Employees Benefit
Your employees will appreciate the ease of ordering and receiving of products. Integration with Banner Hubs to provide promos and pricing reduces the time spent manually completing these tasks. Software that is user friendly and easy to learn.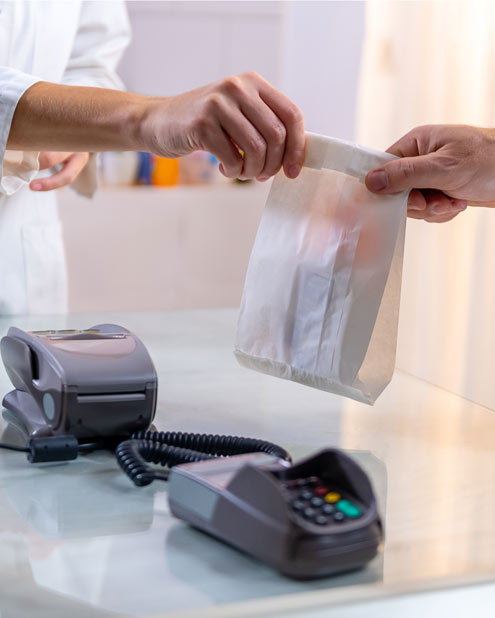 POSitec Advantages
Available through POSitec Solutions:
Integration with Kroll Pharmacy Software
SecureLink – Merchant Services (debit/credit)
Ability to integrate with Rewards Programs
Premium Hardware is customer owned
Real-time updates between terminals (cash registers & workstations).
Ability to complete ordering and receiving at any POS terminal
Industry Leading Customer Support – 24/7
Lease-to-Own Option
SecureData – Offsite/Cloud Data Backup (optional program)
Finestra Vendor Portal
24/7 support included with your monthly subscription
POSitec customers have access 24/7 to Canada's top POS system support professionals by phone and email, should you require assistance. Our portal is also updated monthly with new videos, webinars, and reference materials to help keep your team up to speed on the latest technology updates.
Save Thousands on Labour Costs with Finestra Inventory Management Software and Skorpio
This rugged mobile computer combined with the Finestra HC Inventory Management software is especially suitable in the retail environment both in-store and back-end receiving.
Daily Cycle & Full Store Counts
Receive/Import orders to Finestra
Price & Label Management
Product & Group Maintenance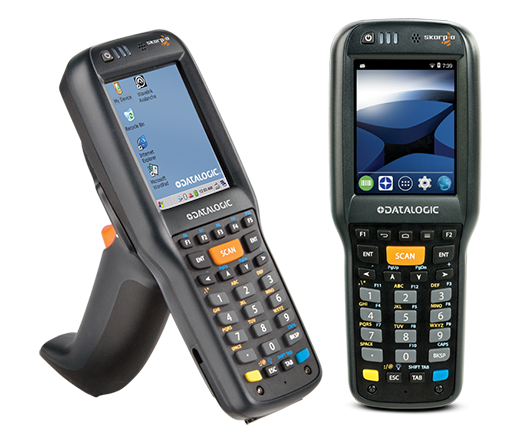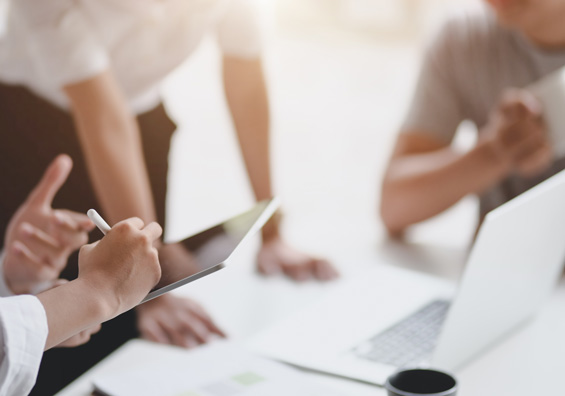 Simplifying Pharmacy POS Systems for over 25 years
As Canada's favourite Point-of-Sale (POS) provider for pharmacies and retail businesses, we believe in simplifying the POS process. Whether your business is large or small, one of our easy to learn POS products will help you keep your team on the right path. Canada's best retail pharmacies and businesses choose POSitec because of our friendly staff and quality POS products. Put some ease back into your business.
What Our Clients Are Saying
The assist in customer service at a checkout is appreciated when there are line ups at the till.

"I am very happy with "Betty" (Self Checkout) and most customers are pleased to see the service. In a pharmacy setting, there are clients who appreciate the privacy when purchasing over-the-counter products and of course, the assist in customer service at a checkout is appreciated when there are line ups at the till."

I can't imagine having anything else to help run the store.

"A tip of the hat to POSitec and the Finestra POS software. With the latest software release I felt it was time to acknowledge a hard-working company. Every time they release a new update to the software it comes with features that help make our job easier and more efficient at the store level. Many of these new features are responses to requests to POSitec by those of us at the store level. The system runs very well and is easy to use by our staff. It is top of the line. The things I can do with it really helps give me vital information to make ordering and buying decisions, maintain accurate information of store inventory, and other uses necessary for day to day store operations. I can't imagine having anything else to help run the store.

I'd also like to extend a huge thank you to all the support people with Positec. Any time I call I get a friendly voice and rarely hang up without my issue being solved or my question answered. If these can't be solved they follow up with a solution as soon it can be done. I have had many experiences with support personal from various tech companies and this one is one of the best and most responsive I have ever seen.

Well done POSitec! "

Keep up the good work guys!

"I am impressed with your employee, Geet. He has demonstrated exceptional customer service skills and has gone above and beyond to meet our store needs when it comes to hardware issues- quite knowledgeable.

I am thankful that I was able to connect with Geet and I can count on him to provide me with the level of service I expect from Positec. Your CS department is also excellent in providing prompt courteous service. Keep up the good work guys!"

The team at POSitec Solutions did an amazing job onboarding our pharmacy.

"Initial set up was straightforward and easy to complete and at any point, if we were unsure, we had the luxury of referring to either the POSilearning modules or speak to a live agent within minutes to provide personable solutions. Our agent for ongoing training was Kim. She knew too much information all at once was going to be information overload, so she provided weekly support calls so that we could build upon our knowledge so that each new learning tutorial with her was positive and allowed us to develop questions for the next time we spoke. Kim has a great sense of humor allowing us to learn and laugh together resulting in a very enjoyable experience learning a new POS system. I looked forward to speaking to Kim each time we set up another learning tutorial. "

She always makes my day better.

"I would like to call out Mary. Whenever I call for support and Mary is the one who answers it is always a pleasant experience. She is very knowledgeable, caring, and patient. There are times that I have called and she has fixed problems that were because of user error or we have forgotten how to do something and Mary fixes it and never gets frustrated. Great customer service is hard to find lately and Mary is definitely on top of her game.

Thank you. She always makes my day better."

Hello to Finestra POS & Goodbye to Margin Plus

"POSitec came to our rescue and had our pharmacy up and running with Finestra POS, including all new hardware within 48 hours. Being a Windows based system, the computers were straight forward to secure and the GUI interface and 'emergency' training that POSitec provided had our staff comfortable enough to serve our customers in record time. The amazing team members at POSitec even gave up their weekend to ensure our successful transition to the new system, which included data migration from Margin Plus to Finestra POS."

I can see many advantages to the information that is available to us in the Finestra System.

"Thanks for spending time with Ron and I this morning. I think this new system is going to be great! I appreciate your patience as we get more comfortable with a system that is much different than the current system we are using. I can see many advantages to the information that is available to us in the Finestra System."

the amount and quality of the support I have received from tech support and sales over the past year has been phenomenal!

"I have so much appreciated all of the staff at Positec. It has been a very trying year having stepped into this role November 2019, and I have to say the amount and quality of the support I have received from tech support and sales over the past year has been phenomenal! So THANK YOU!"

Taught me a few things that I didn't know to help me work smart not work hard!

"I just wanted to send a quick email as I just got off the phone with Kiran, one of your customer support staff. She just helped me create a group for a special pricing on a new vendor we are carrying and she was a huge help! She also taught me a few things that I didn't know to help me work smart not work hard!"

Team POSitec has done an outstanding job!

"We have recently implemented Finestra HC POS system in our pharmacy after carefully considering many other alternatives. We are very pleased with the ease of use and how flexible the system can be made to tailored our needs. From start to finish, Kirandeep has supported us along the way from installation of POS system to training to after sale support during the first few weeks after going live. Inquires were replied within 1 business day at the latest. Team POSitec has done an outstanding job!"

Positec solutions is an awesome company as a whole

"We switched to Finestra POS system and were really pleased with the ease of use and the technical support that accompanied the smooth implementation and kick-off. Finestra fulfilled everything we were looking for in a POS system that served our needs as a small business. Many thanks to Mitchell Allan who provided awesome customer service with the many questions I posed during the selection process. His patience and dedication to customer care was impeccable; making sure not to pressure sell, but rather just to offer answers to our questions and following up.

I highly recommend the Positec team! Keep up the great work!"

customer service is outstanding!

"Your company's customer service is outstanding! No matter the issue I always leave the call happy and the issue is almost always resolved. Knowledgeable, very helpful and friendly customer service representatives are always wanting to help. I'm not the most computer literate and their understanding calms me down."

Superb Support

"Never have I experienced such superb support and quick response to an issue, as I did from your firm and staff."

ONBOARDING IS SEAMLESS

"I have been a POSitec customer for 5 years. I have the current POSitec software system with the separate manual keypad for Pharmacy usage. The onboarding onto their platform was seamless. The initial training of the POSitec software has really set up the business for success. The after care support is truly amazing as they have helped me numerous times and special requests were completed to 100% satisfaction. I encourage you to give the POSitec team a call and see how they can bring technology to your store front."

IT'S ALL GOOD...UNTIL IT ISN'T!

"After getting hit with a cryptovirus (Ransomware) one evening, we were put in a position where we needed to wipe all of our workstations and servers, and reinstall everything from scratch. Positec worked seamlessly with my IT service provider to get us up and running by the next morning. This required a couple of Positec's support staff (Danny and Rebecca) to work for several hours in the middle of the night so we were in a position to function normally when we reopened at 8AM the next morning. Because our data is backed up offsite, Positec was able to set everything up to the point that you'd never know anything happened! Not only were Positec's team adept and efficient at fixing our issues, they were a pleasure to work with and kept spirits up during a stressful situation. Amazing job, Positec! Glad we had you on our side!"

THE PERFECT SOFTWARE FOR AN INDEPENDENT PHARMACY

"I am extremely happy with my store's change to Positec's Finestra POS software. It is the perfect software for small independent pharmacy as it allows us to manage all key aspects involved in retail sales - ordering and inventory management, integration with wholesalers, sales reporting and data tracking, and the capability to offer rewards points to our clients to help build loyalty. From an owner's perspective, the reports available give me excellent insight on how my business is performing and allow me the necessary tools to optimize profits and minimize losses."

THIS HAS MADE LIFE SO MUCH EASIER!

"I have to thank you (for Giftlink). This has made life so much easier."

WE HAVE BEEN A CUSTOMER WITH POSITEC FOR SEVERAL YEARS

"We have been a customer with POSitec for several years. Whenever I have needed to call in for support, I have always been able to get solutions to the issue that I am dealing with. The staff are very friendly, very knowledgeable, and quick to respond. I would definitely recommend POSitec to any retailer looking for a point of sale system."

POSITEC CUSTOMER FOR OVER 15 YEARS

"We have been a customer of POSitec for over 15 years. Our store has had the extreme benefit of using this high end, forward thinking P.O.S system that not only benefits our staff, but the customers as well. From accounting, receiving, inventory maintenance, reporting and the customer visual needs, POSitec is able to do it all.

Their help desk is not only very friendly and effective answering the phone, but very knowledgeable and ready to adapt to our ever growing retail needs.
There has never been a problem that they can't fix in hardware or software programs. We are very satisfied customers."

HIGH LEVEL OF CUSTOMER SERVICE

"Our store has been dealing with Positec for almost 20 years. We appreciate the high level of customer service the management and their team delivers to make our day-to-day operations function flawlessly. We look forward to many more positive interactions in the future."

I WAS NEW TO FINESTRA

"I was new to Finestra POS system 3 years ago when they built the new Pharmasave store in Regina, SK. I have, on many occasions, had to contact Positec Solutions in regards to issues or just had questions on learning the system. I spoke with Angie the majority of times and she was always willing to walk me through a process. If she didn't know the answer, she would assure me that she would find the answer and get back to me in a timely fashion. This, I can honestly say, she did. I'm very impressed with her customer service. I'm not afraid to call her on any issues as she'll spend time to ensure that I understand and am confident in the working with the program."

BEST TIME-SAVING TOOLS

"Nolan's Pharmasave implemented Margin*Plus in 2002. The integration of the point of sale functions with accounting is amazingly seamless. The point of sale modules are straightforward to navigate and Positec's support staff are always ready to provide assistance when needed.

We use the program daily. It's definitely one of the best time-saving tools we've purchased."
Sales Contact Form
Have questions? Need a quote? Contact our sales team today and we'll get back to you within 1 business day.