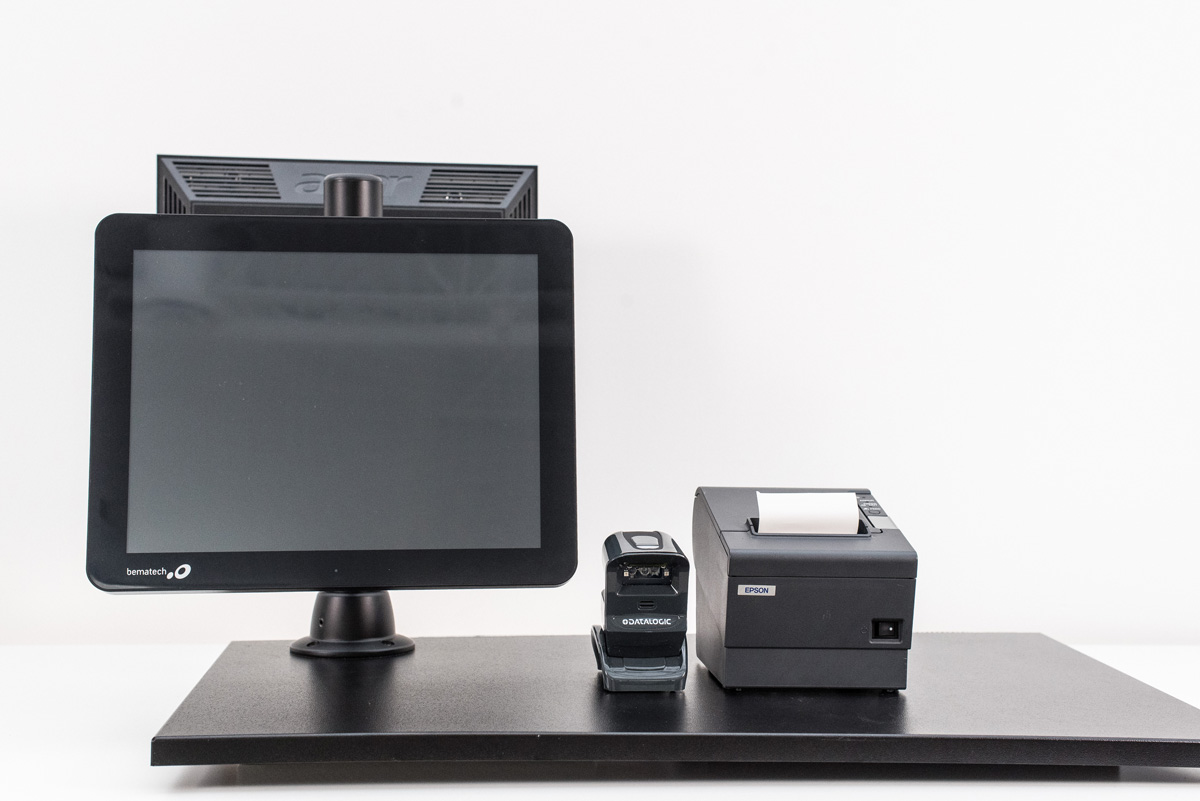 January 21, 2022
2022 Canadian Pharmacy POS Trends
Looking for trending point-of-sale systems and technology to use in your Canadian pharmacy? POSitec Solutions has compiled a list of trends for the new year that can help your pharmacy reach optimal efficiency and grow profits.
1. POS Technology Integration
All-in-one POS Hardware & Software
Finestra Health Centre
Known as being a "POS-in-a-Box", Finestra Health Centre is an easy to install user-friendly Windows based system designed for a small retail pharmacy with 1-2 tills.
Finestra
Have more than 2 tills and need a little more power than Finestra HC? Finestra is your full-service POS solution designed to accommodate your full-service retail pharmacy with advanced tools and programs.
SecureData
Having POSitec's SecureData off-site backup protects you from potentially losing your on-site backup due to unforeseen circumstances such as fire, theft or a natural disaster!
SecureLink
Integrated debit & credit system with Moneris, Chase, Global Payments and TD
2. Digital Stores & eCommerce
POSitec eCommerce
Having a fully functional website is very important for any pharmacy. POSitec Solutions has ready-made online stores designed by Pharmacy experts while integrating state-of-the-art POS technology to handle both your eCommerce and retail store from one location.
Delivery Module
When it comes to coordinating delivery drivers and customer orders, POSitec has three integrated point-of-sale solutions. The Finestra and Finestra HC interface can create and place orders while also setting the delivery. After the order is created, the FLOWTrack web delivery system is used to assign drivers and schedule/manage deliveries. Finally, the delivery application provides the driver with all their assigned orders for them to access on any device or phone.
Pointy from Google
Do you want to display your in-store products on Google? Pointy from Google allows shoppers to locate your pharmacy's location so they can come in and purchase the products they need. This POS Finestra-integrated feature allows customers to view product information online such as inventory as well as find the location nearest to them that has that product available.
3. Support, Support, Support
24/7 Support from Pharmacy POS Experts
Staying on hold is nobody's favourite way to spend their time which is why POSitec offers 24/7 support from our technology specialists to ensure your pharmacy is running smoothly. Whether it's online, phone, or email, POSitec ensures all your questions and concerns are answered.
Video Modules and Online Training
If you're a POSitec customer, you have free step-by-step tutorials on their point-of-sale system at your convenience. Both POSitec Portal and POSilearning have professional resources created by POSitec experts. If there is something specific you need help with, POSitec Portal will provide you with readily available support. POSilearning is POSitec's Finestra Health Centre solution to make onboarding much easier as there are detailed videos and modules to better understand their state-of-the-art software.