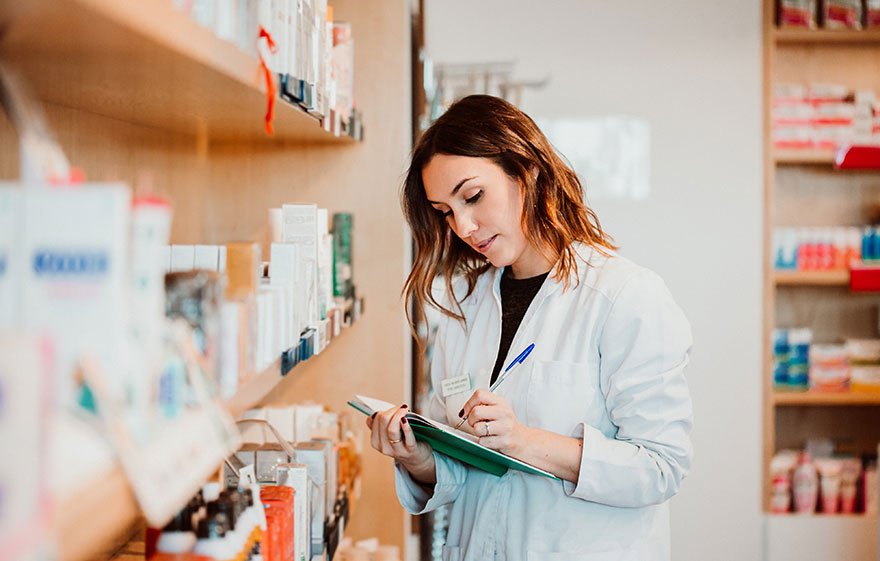 March 28, 2023
5 benefits of using a POSitec POS system: Learn how you can increase efficiency and accuracy in your pharmacy (March 2023)
Are you an owner or the lead pharmacist at a pharmacy and you already have a POS system, but you struggle with your current system to meet all the needs of your busy store? POSitec POS systems come fully equipped with industry-leading software and integrations to keep your business running smoothly.
1. Easy integrations 
Imagine having a single user-friendly platform that seamlessly integrates merchant services, gift cards, wholesalers, rewards programs, and inventory management for your pharmacy. Our Finestra and Finestra HC softwares in a POSitec Solution POS system have powerful functions built with ease in mind. Besides connecting to debit and credit machines, it also integrates with our wireless inventory management system and connects with wholesalers. Additionally, it facilitates easy management of major drug store and head office programs with just a click. 
2. Online training portal 
Need a refresher on how to complete a task on your POSitec Solutions POS system, or have a new employee joining the team at your Canadian pharmacy? POSitec Solutions has an online training portal that is available 24/7. Forgot how to add a new customer to your system? Don't worry, we have short training videos to show you how to add a customer, edit an existing customer and how to add a customer opening balance. For new employees, our POSilearning course module has a collection of videos that are short, informative and easy to comprehend and takes training off your plate.
3. 24/7 support 
When you purchase a POSitec POS system, your monthly subscription includes 24/7 expert support. Our customer support specialists have experience in technical support and retail pharmacy operations. They provide the best customer experience and respond to your needs to keep your business running smoothly. Our POSilearning courses and online training portals have many videos that can help you troubleshoot any problem, any time of day.
4. End of day cash outs 
End-of-day cash outs are crucial for businesses to accurately track their sales and expenses. By reconciling the cash register and other payment methods, discrepancies and errors can be identified and prevent potential losses. Consistent cash outs also provide valuable sales trend and financial performance data, which can inform decision-making and increase efficiency. POSitec's POS systems simplify and streamline this process for a smooth close each day.
5. POS system in a box 
POSitec's "POS-in-a-box" solution is perfect for any small retail pharmacy just opening up or looking for a full system alternative. It has all you need to set up your pharmacy. The
"POS-in-a-box is a Windows based product that includes premium hardware and the Finestra HC software with a touch screen monitor, barcode scanner, receipt printer and a cash drawer. There are also additional hardware upgrades available to meet your business needs. 
Need help deciding what is most important to your business or are ready to transition to a POSitec POS system for your Canadian Pharmacy call POSitec at 1.800.667.4605 ext.4 or email directly at sales@positec.com