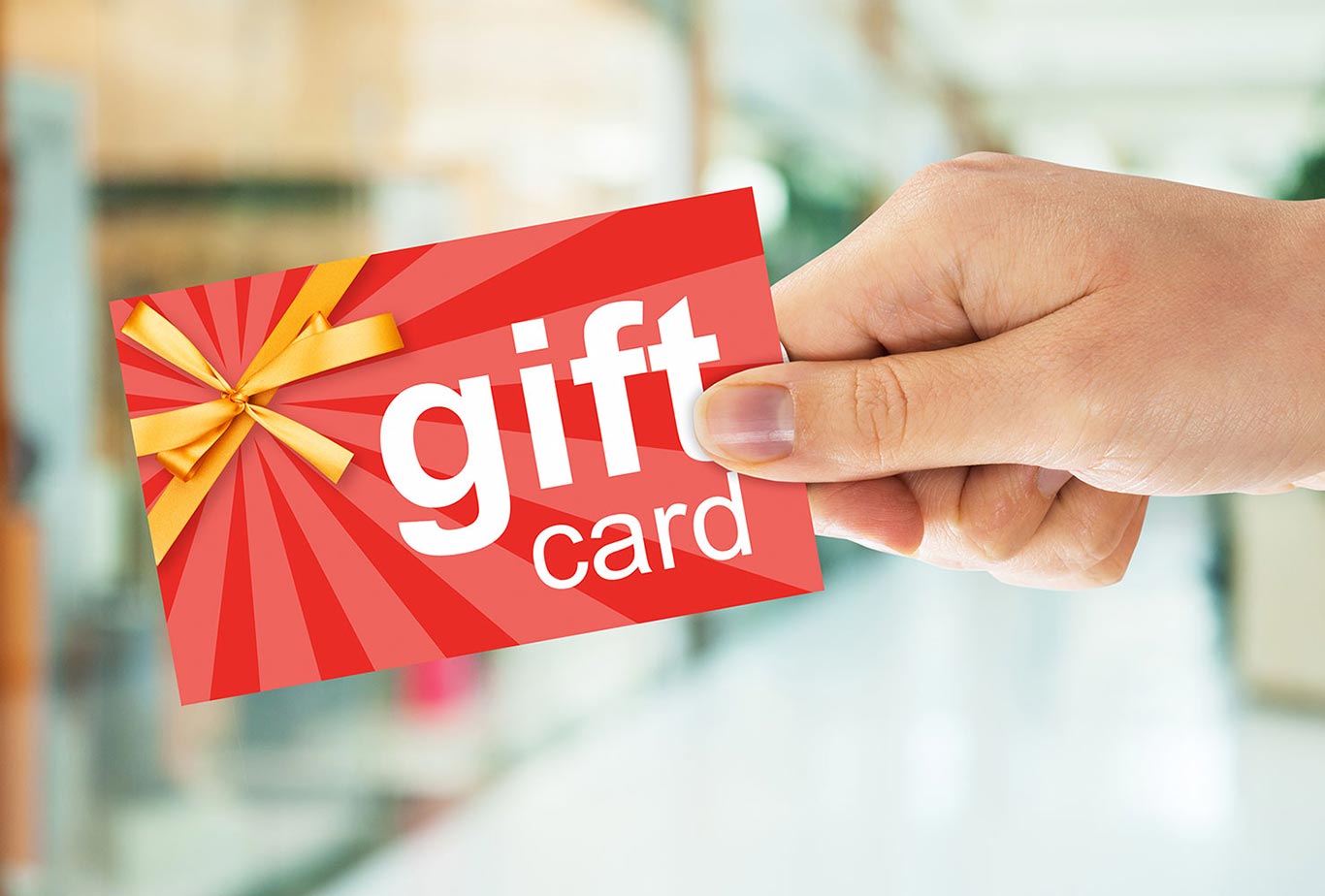 November 20, 2019
5 Ways to Increase Your Pharmacy's Gift Card Sales During the Holidays
Today's busy consumers need a quick and easy holiday shopping solution. With all of the competition for gift cards during the holidays, how can you make your store stand out? We've put together 5 tips to help increase your pharmacy's gift card sales and make you top of mind during the holiday season.
1. Promote Your Gift Cards Online
Customers need to know you offer gift cards even before they walk in your door. Which means you should leverage all your online channels to promote them! Create multiple social media posts about your gift cards, or even consider running some small Facebook ad campaigns to target customers of your local community. Your first post should raise awareness; let shoppers know you offer gift cards. Subsequent posts can focus on gift card promotions or contests, gift card donations to fundraisers, and so on. It's also a good idea throughout the year, to periodically raise awareness about your gift cards through email marketing. Increase the messaging frequency during the holiday season.
2. Promote Your Gift Cards In-Store
Often, sales associates wait for customers to ask for gift cards before selling them. However, a sales associate can always suggest that a shopper buy a gift card. The holiday season is the best time to do this, as consumers often don't know what to get for many people on their list. Also, a gift card is a great add-on to mention at checkout or on customer receipt messages.
3. Display Your Gift Cards
It makes it easier to mention gift cards as add-ons at checkout if they are displayed on or next to the checkout counter. Finding your pharmacy's gift cards should be an easy task for shoppers! In addition to the checkout counter, put them in high-traffic areas and display them alongside possible gift items. For example, if you sell Epsom salts, scented soaps, or other pampering products, put a gift card display nearby. Offer wrapping options, gift card envelopes, and holders, as well. That way, shoppers will leave with a present-ready item that they can put under the tree or into a stocking on the big day.
4. Offer a Cash-Back Incentive
Earlier, we discussed gift card promotions. One promotional endeavour likely to increase your pharmacy's gift card sales during the holidays is the cash-back incentive. For instance, if a customer buys a $100 gift card, give them a $15 gift card to use themselves on their next purchase. Not only will the gift card recipient return to your store to spend their gift card, but the giver will as well. Chances are also good that the $15 gift card shopper will spend more than the amount on their card, making the future sale much more valuable.
5. Sell E-Gift Cards
Given that a growing number of people shop online, you may sell more gift cards if you offer an electronic version. Create an e-gift card-specific page on your site and list it in your menu. Also, add an e-gift card banner image on your home page during the holiday season. Both these actions will make customers immediately aware that you offer e-gift cards. It also goes without saying that the online purchasing process should be as user-friendly as possible.