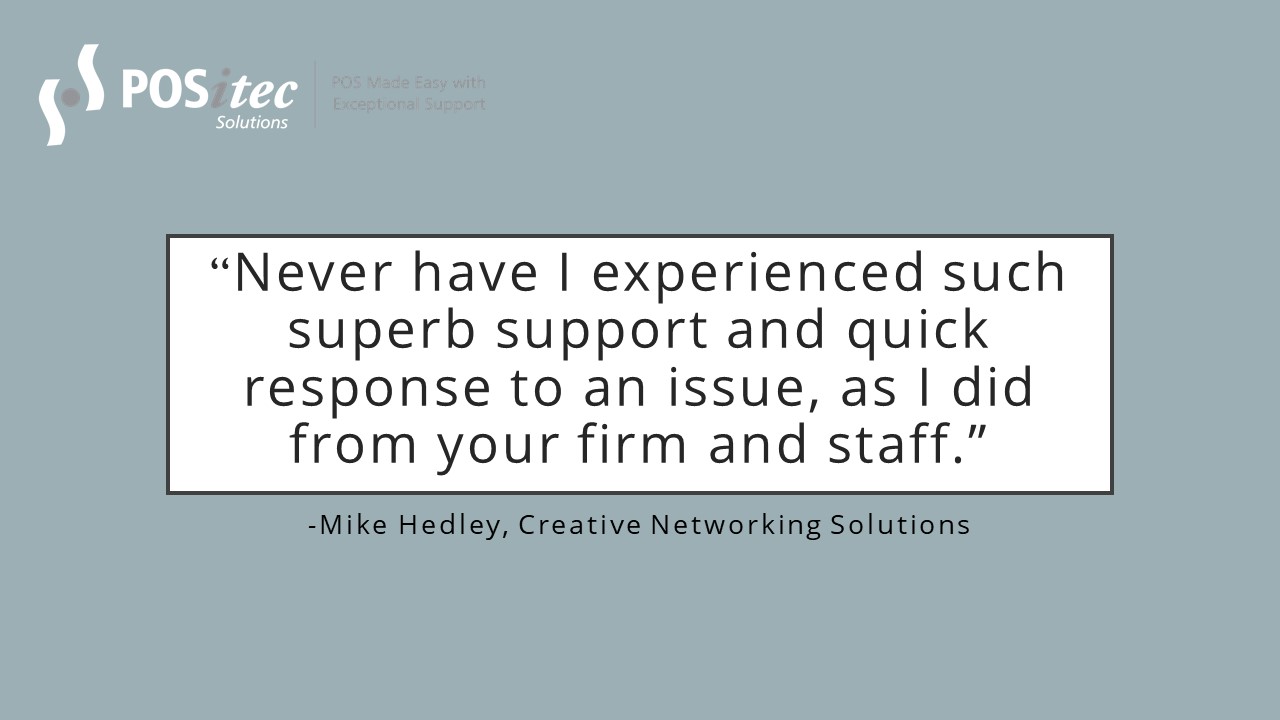 June 2, 2020
At POSitec Solutions, Customer Service Is Key!
I'm a 40-year veteran in the Managed Services and IT Support fields and deal with many different software and hardware vendors. Never have I experienced such superb support and quick response to an issue, as I did from your firm and staff.
My firm is Creative Networking and we deal a lot in hospitality and pharmacare industries so have dealt with many POS vendors. Positec is definitely the top for support and quality products.
Geet's response was quick, right on the money and put our mind at rest for the upgrades for Canso Pharmachoice.
-Mike Hedley, Creative Networking Solutions