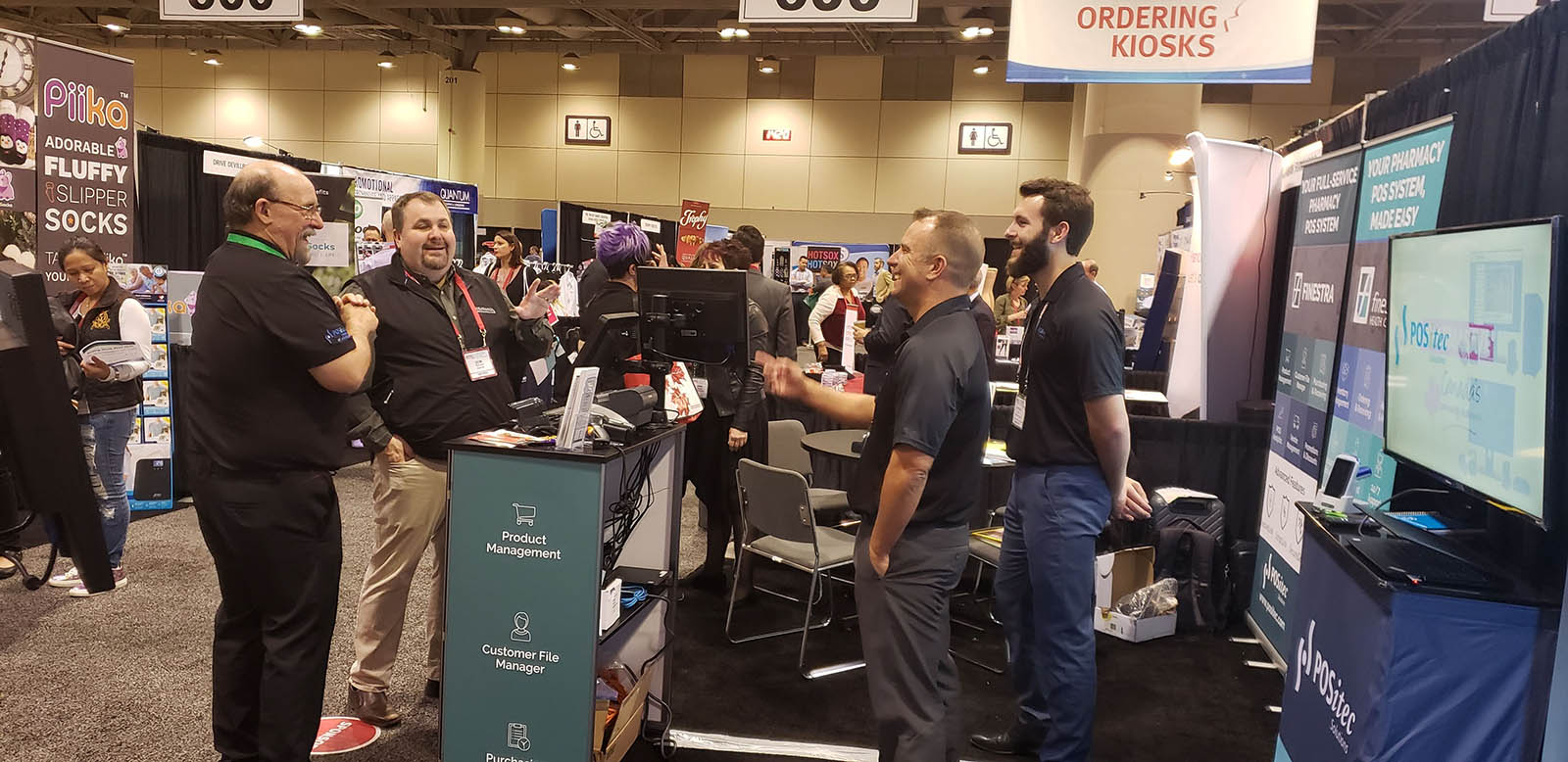 May 2, 2019
Event Recap: Pharmasave National Conference & Buying Show 2019
Last week POSitec Solutions had the pleasure of attending Destination Pharmasave 2019 – The National Pharmasave Conference and Buying Show at the Metro Toronto Convention Centre South. The two day show featured pharmacy industry leaders, service providers and vendors, each sharing their latest expertise, initiatives, products and programs.
Attendees engaged with our Finestra and Finestra Health Centre products, viewed our expanding training portal and also were given a sneak peek at our new Vendor Portal, coming soon! We also enjoyed meeting other vendors at the show, exploring future collaborations and support services.
Below is a gallery from the event!