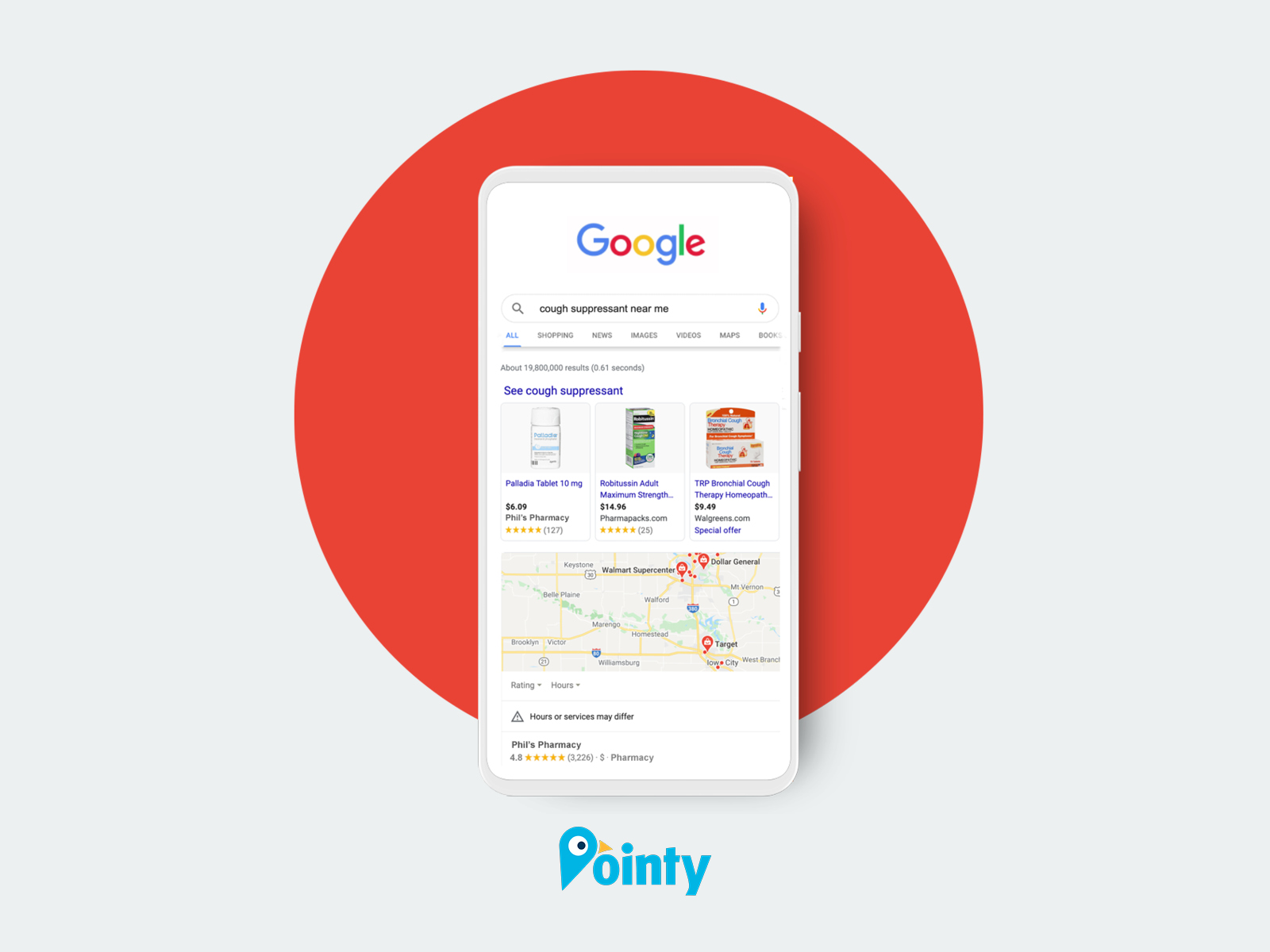 January 18, 2021
How Pointy from Google Benefits Retailers and Customers
Pointy from Google helps to easily display your in-store products on Google allowing shoppers to locate your store's location and come to purchase the products they need.
Pointy from Google offers several key benefits for retailers:
1. Connect with local shoppers – Pointy helps to connect retailers with shoppers by displaying their in-store products on Google.
2. Reach shoppers who want to buy – Retailers can show their products to shoppers when they make "near me" searches. These are often high-intent searches where shoppers are ready to buy.
3. Simple and cost-effective set up – Retailers connect to Pointy either by plugging in a Pointy box or downloading the app to compatible POS systems. In-house Support is available if needed.
4. Create an online presence – Retailers can create a robust online presence, showing live inventory, stock status, opening hours, contact details, and more.
5. Built for local retailers – Pointy is a non-ecommerce solution for local retailers to help them get their products on Google and drive footfall to their store.
6. Customer insights – Access easy-to-understand data in the retailer dashboard that details how shoppers are finding the retailer's store, top products, and how ads are performing.
How Pointy from Google benefits customers:
1. Fast and Convenient – A quick way to find the products they want in nearby local stores.
2. Transparency and Choice – More choice and transparency on pricing and convenience for their purchase options.
3. Supports local – To support local retailers. Queries for "support local" are up 20,000% on previous years*.
*Source: Think with Google, "Be ready for 5 shifts in shopping behavior this holiday season", 2020
Pointy from Google is free to all POSitec customers. Click here to learn more.