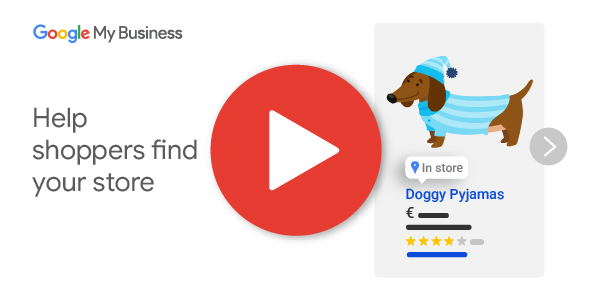 July 27, 2021
Introducing Local Inventory Ads – Pointy From Google
We're excited to tell you about Local Inventory Ads, an ad format that has been specifically built for retailers with physical store locations to get more shoppers in their store with Pointy From Google.
These ads are super visual and show an image of the product, its availability in your store, and the price. With these ads, shoppers can search for a product online, see an ad for your store, and get directions to come in-store to buy from you.
Watch this short video to learn more about Local Inventory Ads:
These ads are an optional premium feature of the Pointy service and setting them up with Pointy is simple: choose your budget and location and ads will automatically be created. No need to set up campaigns, keywords or bidding strategies. Plus, Pointy comes with $100 credit to try ads out.
As we have integrated with Pointy, the core Pointy service is free for POSitec users. If you choose to run ads they will be charged on a monthly basis. Try them now by emailing sales@positec.com
—
*Source: Think with Google, 2020