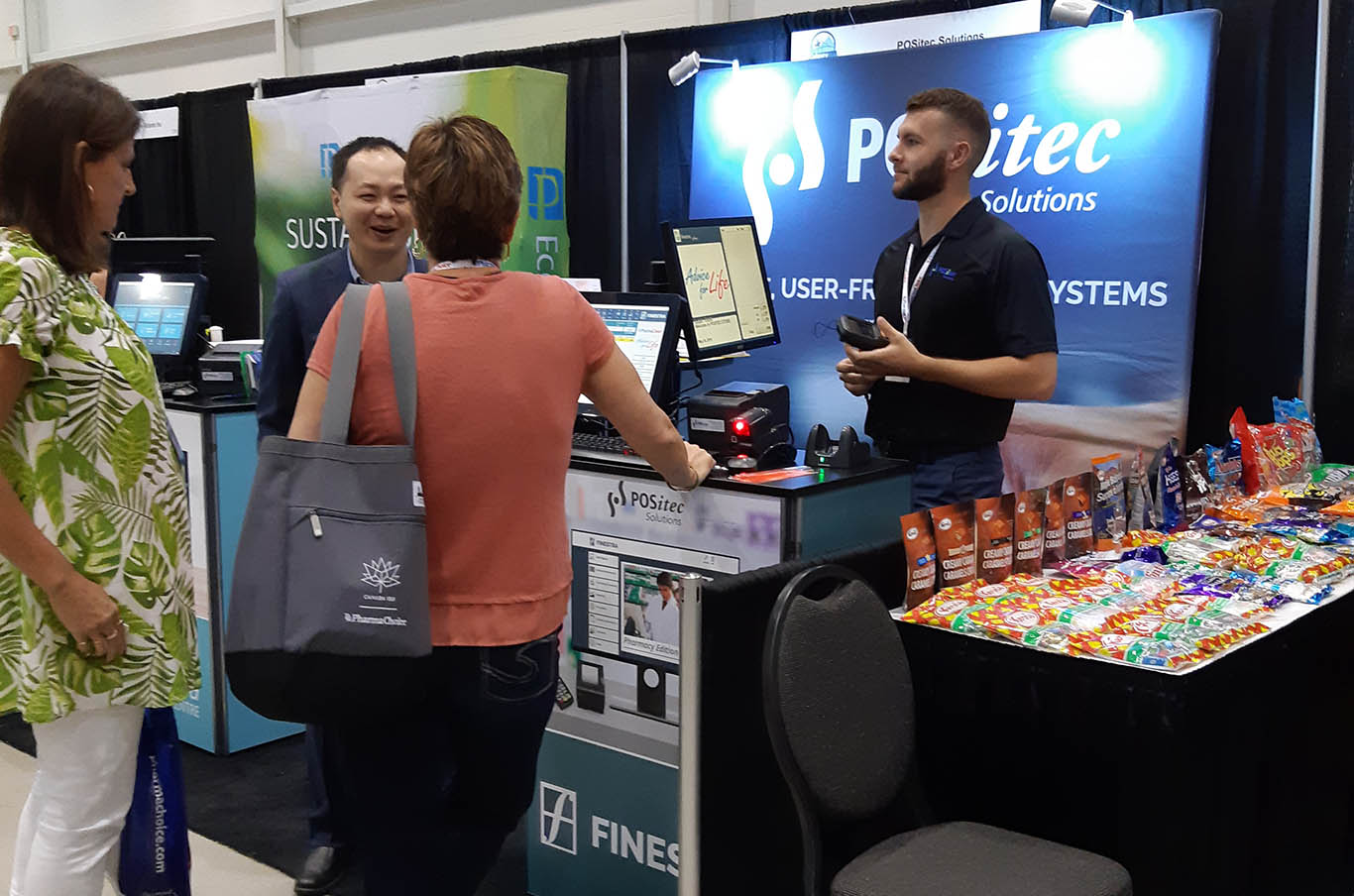 May 29, 2019
PharmaChoice Trade Show 2019 Recap
A big THANK YOU to all the PharmaChoice Owners and staff who dropped by our booth at the recent PharmaChoice Trade Show in Calgary. With over 130 booths in the Telus Convention Centre and representation from numerous pharmacy-related vendors, there was lots to see. The POSitec Solutions booth was busy with numerous demos and we appreciated all the positive feedback about the Finestra and Finestra Health Centre systems.
The Western Style Cabaret evening was enjoyed by all who attended. Brett Butt, of Corner Gasfame, was the entertainment for the evening and he did not disappoint…and confirmed that…laughter is the best medicine!
Of course, no Western event would be complete without a mechanical bull on hand for those who dared and some lively line dancing. It was great to see everyone on the floor kicking up their heels, including some "first timers". A good time was had all around and we look forward to the 2020 PharmaChoice Trade Show!