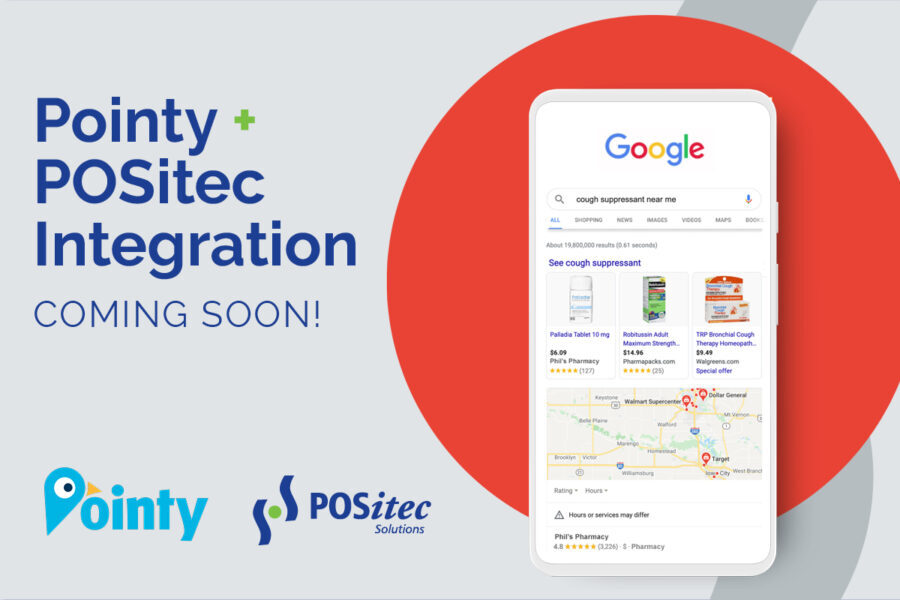 August 18, 2020
Pointy from Google – Coming Soon
Exciting news! We have integrated with Pointy from Google which means the service is completely free to download for POSitec Solutions customers.
Pointy from Google attracts shoppers to your store by showing them what you sell. Often, when a shopper looks up a product they want, they can't see if a local store like yours has it. With Pointy, these shoppers can see your products on Google, browse your inventory, and get your address to come in-store to buy from you.
With more shoppers than ever searching online for product information, now is the perfect time to get your products online – and in front of these shoppers.
The Pointy from Google and POSitec integration will be launching in August and available for your store. For more information or to contact our Product Specialists, check out our website.