June 7, 2018
POSitec Solutions Inc. attends Pharmasave National Conference and Buying Show April 18-20th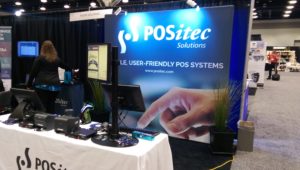 On the heels of the PharmaChoice show, was the Pharmasave National Conference & Buying Show in Vancouver April 18-20th.  The weather was terrific outside but it did not keep the many attendees from across Canada from dropping by our new booth, logging into our on-line Training Portal and viewing our many POS training videos.  And…a sneak peek of our newly redesigned FINESTRA 7.0 software.
New for 2018, Business Reviews were prepared for all our current Pharmasave POSitec accounts.  Owners were invited to sit down with a member of our sales team, review their current hardware and software inventory and discuss any potential opportunities or questions they had.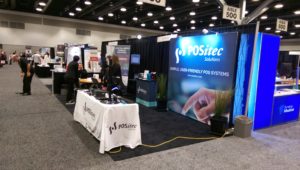 By all accounts, the Pharmasave Owners in attendance appreciated the Business Review informationat hand to assist them in the decision-making process.  We loved our new "digs" and based on the success of the show, we are sure that others did as well.
The theme of this year's event was "Community" and as always, POSitec Solutions Inc. was happy to be a Sponsor of the event and part of the Pharmasave Community!