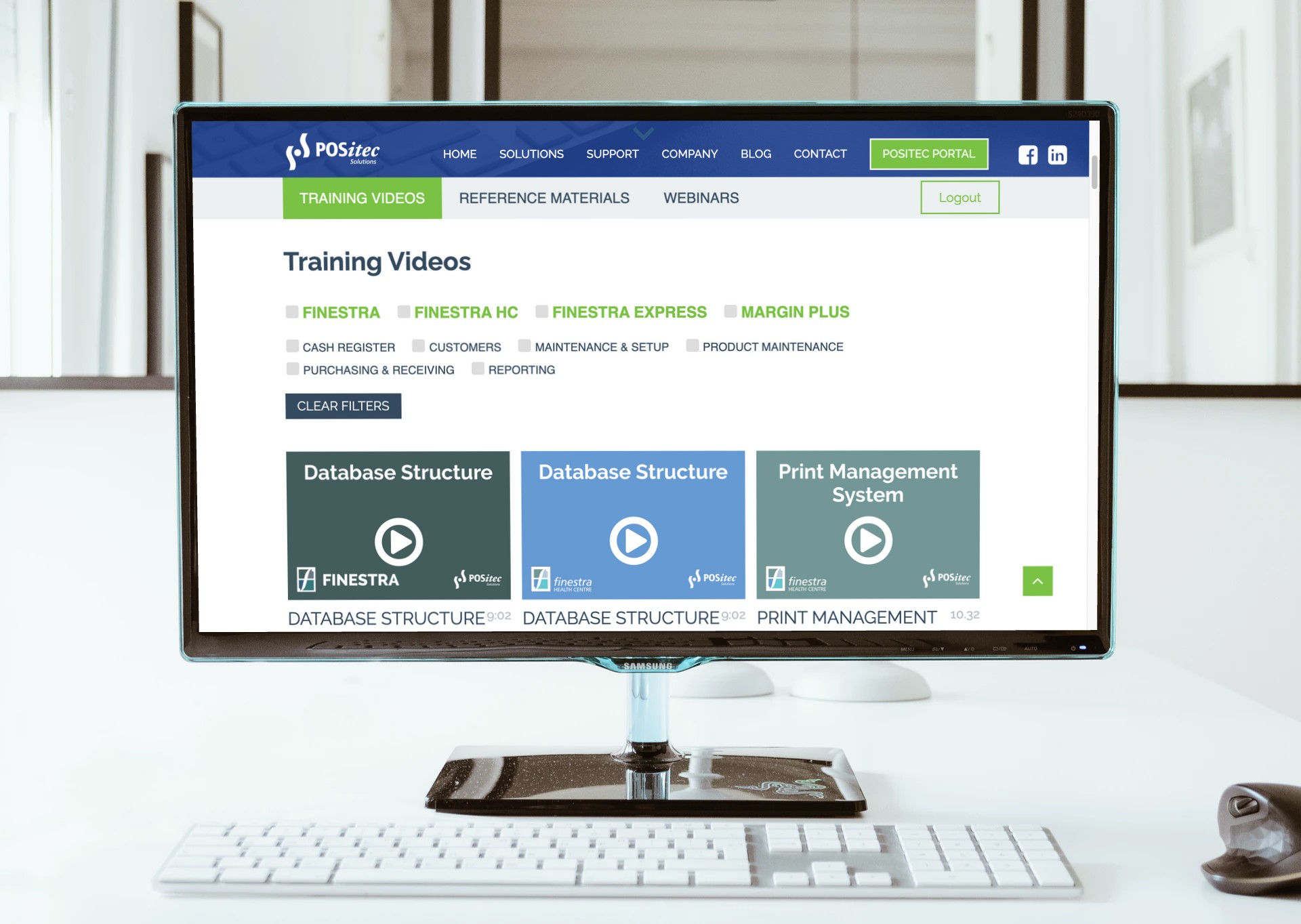 December 30, 2020
POSitec Training & Support – What's new for 2021
POS with exceptional support is at the heart of what we do, which is why we're excited to share the latest and greatest training and support features for POSitec customers in 2021.
1. New Training Portal Videos
Included with every POS system is 24/7 access to training videos and webinars through the POSitec training portal. New videos are added monthly, and can be filtered by topic and software type. New to the portal are videos on email receipt set up and freight cost integration – our newest enhancements to Finestra and Finestra Health Centre! Both of these features are currently available by request but will be installed in all stores in 2021.
2. Auto-tickets from support voicemail
We are excited to have an improved system of support for our customers with our new phone system.  It has a call back feature which allows the caller to leave their phone number and the system calls back the number as soon as an agent becomes available. The call back feature is the same as staying on hold and ensures that the caller maintains their place in the call queue.
3. Callback phone system
When Voicemails are left, the phone system creates a ticket in our customer management system. This allows POSitec staff to easily listen to the voicemail and make notes on the issue. Once your voicemail issue has been resolved you will be responded to via phone call or email advising you of the resolution.