March 17, 2021
Retail trends 2021: Ethical shopping and conscious consumerism
In the second video in our series with Pointy from Google, we're looking at the rise of ethical shopping.
2020 was a challenging year for everyone and many people are taking the time to consider what matters most to them. This is reflected in shopping habits too, as shoppers are increasingly looking to support businesses that have similar values to them.
This means a rise in interest around sustainability and ethical shopping. Find out more about what that means and how you can showcase your values in the video below: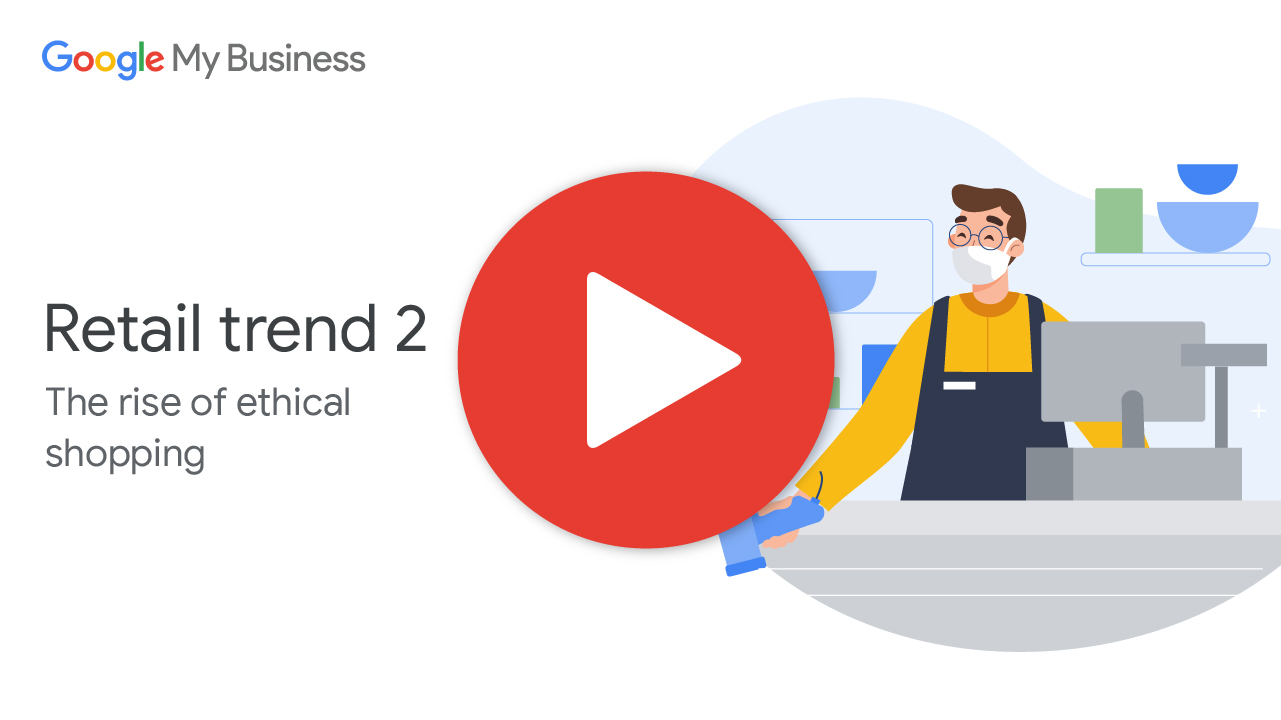 Video transcript:
While "need-it-now" shopping has risen and shoppers have turned to convenience in the face of the pandemic, searches for ethical shopping are on the rise too. Google searches for "Ethical brands" saw a 300% growth globally. Search interest has also increased for terms such as 'sustainability.'
Consumers are increasingly aware of who they are shopping from and they are looking to purchase from local businesses that they feel good about supporting. Conscious consumers prefer to spend money with transparent companies that support the same causes they do.
On your Google My Business account, you can select various attributes to let customers know details about your business. For example, you can share whether your business offers outdoor seating and Wi-Fi, whether you're LGBTQ-friendly, or if your business identifies as women-led. Select relevant, accurate attributes for your Business Profile to help your business stand out online.
These attributes appear on your Business Profile on Google Search and Maps. If you add certain attributes to your profile, your business might show up in search results when people search for places with those attributes on Google Search and Google Maps.
The key takeaway here is to own your values. Add attributes to your Business Profile but also incorporate these values into your everyday running of your store through such things as sponsorship, your social media channels, in-store donation options, and local partnerships with diverse businesses.
About Pointy from Google
Thanks to Pointy from Google for teaming up with us for this short video series. Pointy from Google is a free app for POSitec retailers that helps you to attract nearby shoppers to your store by displaying your products on Google.
Pointy from Google is free for POSitec.