March 30, 2021
Retail Trends: How the Pandemic is Changing Shopper Demands
In the final video in our three-part series with Pointy from Google, we're taking a look look at how the pandemic has changed shopper demands – and how you can be there for shoppers at every stage of the buying journey.
You'll have seen it yourself: toilet paper, cleaning supplies and household staples were selling at huge rates at the beginning of 2020. However, as people adjust to living with the pandemic, shopper expectations are changing again.
Watch the video below to learn more about what that means for your store: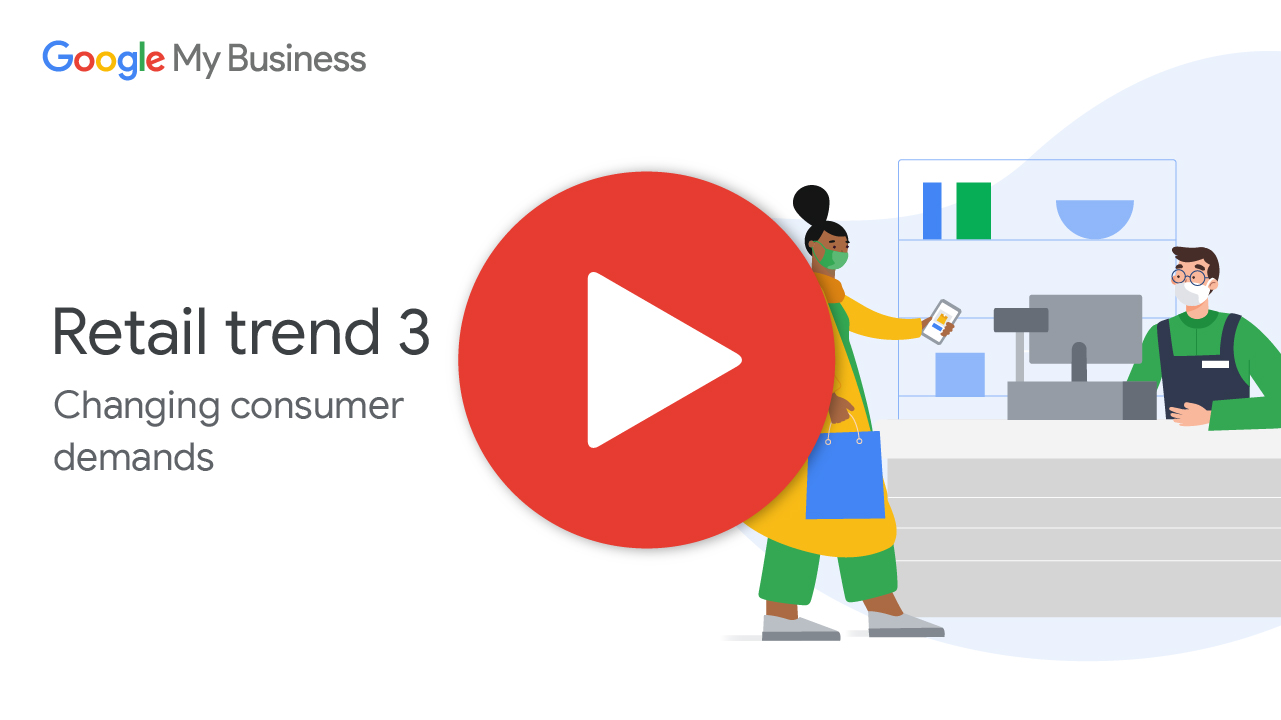 Video transcript:
Normally, most retailers can take a guess at the trends for the coming year. Most years are reasonably stable, though If there's one thing 2020 has taught us, it's the fact that the world can still be very unpredictable and you can only control the controllables.
After all, 2020 saw huge surges in demand for toilet paper, masks, and cleaning products. However, it steadied out over the year and searches for things like loungewear, home decor, and beauty how-tos have grown as people adjust to the pandemic. We are all trying to keep ourselves occupied so why not give your shoppers fun content whilst also showing off your products?
If you are a sports store, consider recording and posting workout videos on social media or YouTube to showcase your products. A pharmacy with a beauty section could try beauty tutorials or a homeware store could do live online cooking demos. It's an extra way to reach customers as they try to find the products they need.
Once you've reached these customers, the old reliable of fulfillment comes front and center. Fulfillment is another area the pandemic has changed.
With searches for "curbside pickup" growing more than 3,000 percent globally since last year, it's never been more important to let customers know how they can shop with you by displaying it on your Business Profile—whether you're offering curbside pickup, in-store shopping or delivery options.
It doesn't have to be an expensive new physical fulfillment option either. Creativity goes a long way: during the holiday season, Pointy user Papilio at Heritage sent out beautifully wrapped, mailbox gifts which were carefully selected to fit through the recipient's' mailbox so no need to worry about the physical exchange at the doorstep.
The key takeaway here is that while everything feels like it's changing, fulfillment is still the most important part of the chain. Reaching your customers is one thing but delivery, collection, and contactless will be expected long into the future as shoppers adjust to armchair shopping.
About Pointy from Google
Thanks to Pointy from Google for teaming up with us for this short video series. Pointy from Google is a free app for POSitec retailers that helps you to attract nearby shoppers to your store by displaying your products on Google.
Pointy from Google is free for POSitec.