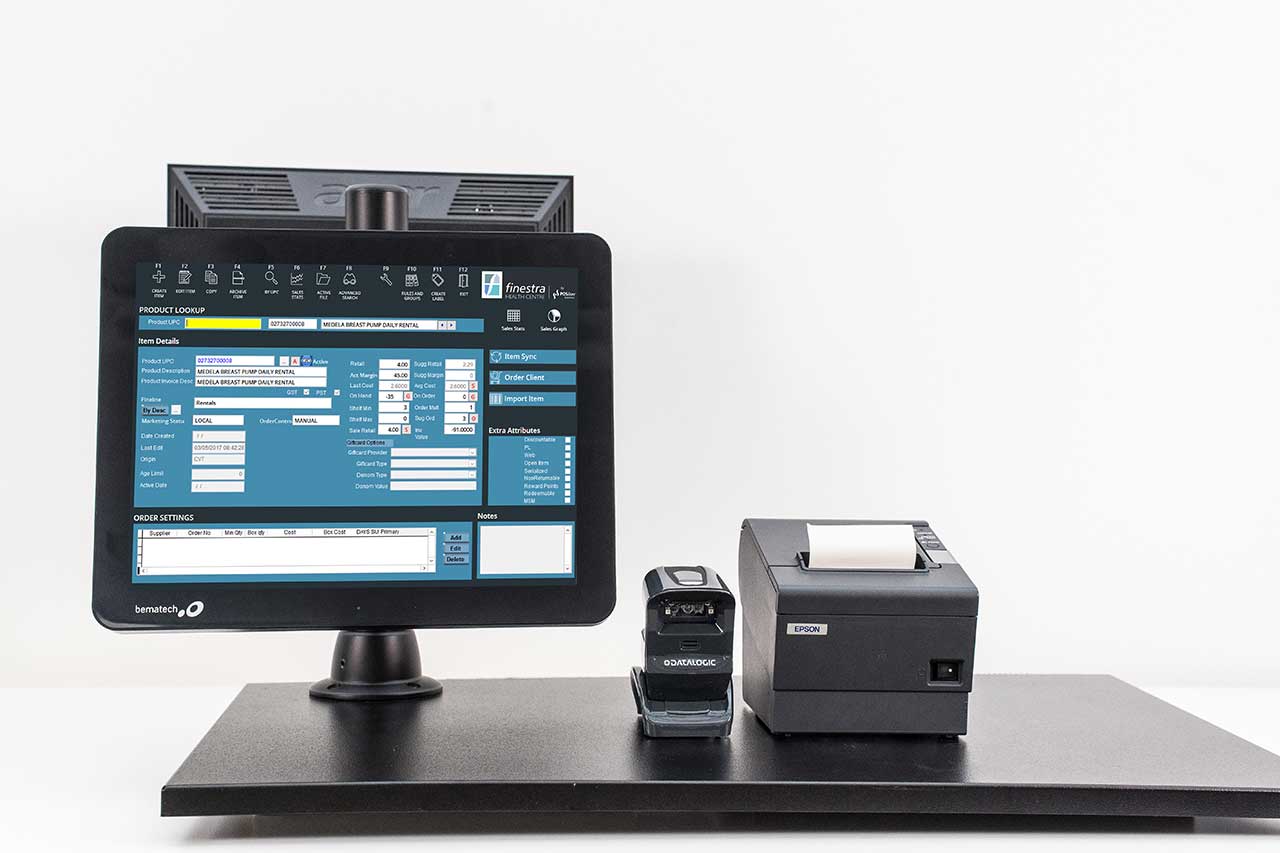 April 27, 2021
What is Pharmacy POS? A Beginner's Guide
Simply put, a point-of-sale system, or POS, is where your customer pays for your products or services. It serves as a central component of your business – the hub where inventory ordering & receiving, promotional program downloads and sales happen. Ease of buying and selling can make or break a sale. Our Finestra and Finestra Health Centre POS software is designed to improve your business, operationally and financially, and enhance your customer's in-store experience by simplifying the buying and selling process.
Understanding what a POS system is will enable you to make an educated buying decision.
Here's a glimpse at how POSitec's POS systems work:
1. It's integrated
Integration is key to the success of a POS system and will help you save time and money. Finestra HC and FINESTRA features include McKesson and Kroll integration, an integrated Loyalty Program (select stores only), an eCommerce platform, Delivery Module and Pointy from Google. Moneris, TD, Chase, and Global Payments also integrate with our systems so you can run everything quickly and smoothly from your POS hub.
2. It's safe
Finestra HC and FINESTRA feature several different software features including SecureLink, a safe debit and credit system, and SecureData, an affordable daily back up for your POS software. SecureData backups are stored securely offsite so that in the event of a breach your systems can be back up and running quickly minimizing the downtime for your store.
3. It's easy to set up!
When it comes to a POS system, you should be able to manage the set-up process yourself and training employees should take minutes. Our dedicated team works with you to plan and set up your new POS system. With 24/7 customer support and on-demand training videos and reference materials, setting up your new POS system will be quick and easy.
For more information, chat with our POS specialists today. Contact sales@positec.com or call toll free 1-800-667-4607.