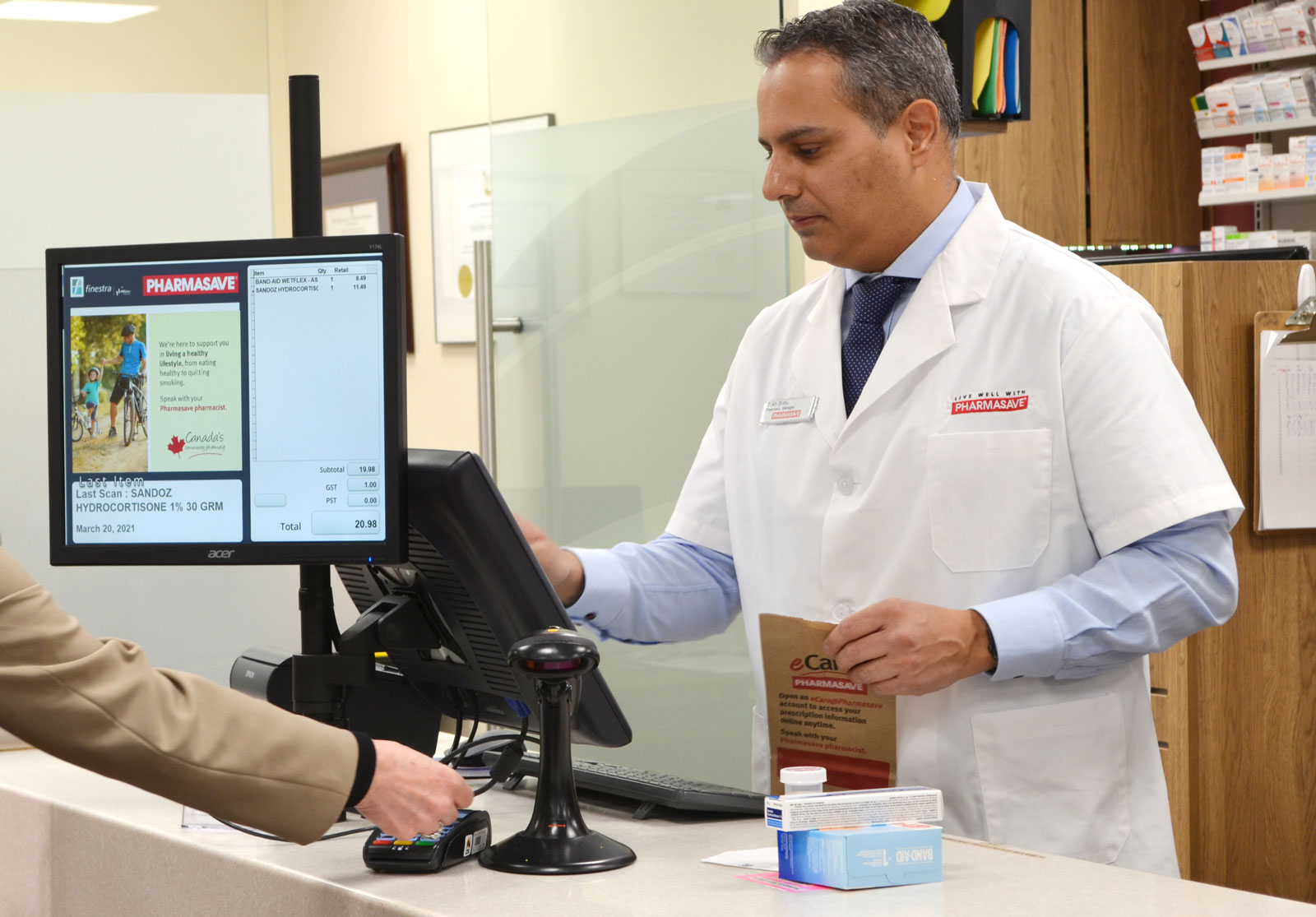 April 25, 2023
Everyone's favourite feature on the POSitec Solutions POS System: Explore the features that make POSitec stand out from the rest.
POSitec Solutions prides itself on being able to provide solutions for many different businesses, big or small. We ensure that your business is ready to manage inventory, integrate with pharmacy software, banner programs, e-commerce, wholesalers, and payment processors in an easy and efficient manner. There are many reasons why we are Canada's favourite Point-of-Sale provider for retail businesses and pharmacies. Follow along as we explain a few.
POS in a box
The "POS-in-a-box" system has taken a larger system and simplified it for ease and accessibility for both small and larger retail businesses. The system features a 2D barcode scanner, thermal receipt printer, cash drawer, and a touch screen monitor. The premium hardware and straightforward design ensure high performance while remaining completely user-friendly.
24/7 support
POSitec's dedicated customer support specialists are ready to provide 24/7 support before, after, and during any issues you may encounter. Our specialists can be accessed through many platforms such as training videos, emails, online forms, and phone calls. Our POS facilitates your sales and inventory management operations while allowing you to put your primary focus on your pharmacy or business; therefore, allowing your customers to have prompt and quality service.
Inventory
Our new POSitouch inventory management system allows for flexibility for staff to perform inventory, ordering, receiving, price & label management, and product & group maintenance, while still being able to attend to customers on the floor. The $9.95 per month system also has the added benefit of adjusting on hand for individual items, creating new items, and scanning items onto a list which can then be sent to create a new purchase order or receiving a document. The system is more accessible than ever as it can be accessed from any Android device.
Customer Files
One advantage of the POSitec POS system is the ability to maintain customer files. Known Customer Profiles are created and maintained in the Customer Management module. You can configure specific Customer Discounts, Tax Exemptions, Loyalty Reward Cards and for customers who are authorized to have an Accounts Receivable Charge Account, the account activity and balance can be viewed within this function. This benefit will have your pharmacy operating much more efficiently.
End of Day Cash out (over and short, payouts)
We know how important end-of-day cashouts are for businesses to track their sales and expenses. Our system can recognize discrepancies and errors through a reconciliation process of the cash register and other payment methods. Through our simplified processes, we are able to identify and prevent potential losses to your business in a smooth manner every day.
Rewards Program
Implementing a rewards program is an important step to creating customer loyalty and keeping your business competitive. With POSitec Solutions POS systems, we have enabled this process. For stores part of a banner group, loyalty programs are part of a card-based program. This program provides cards that can be scanned after a customer's transaction and rewards points will be loaded to their account. For stores not part of a banner group, the cashier can manually pull up a customer file at the time of a transaction and add rewards to their account. Both ways provide the customer with benefits to increase their loyalty – a win for both the customer and the store!
Kroll Integration
Positec's POS system features many preloaded software, one of which is Kroll integration. Kroll integration allows for a swift and rigorous management of pharmacy inventory. Kroll already has many drug wholesalers integrated into their system which allows for the transmissions of orders and invoice receipts completely electronically.
Need help deciding what is most important to your business or are ready to transition to a POSitec POS system for your Canadian Pharmacy? Call POSitec at 1.800.667.4605 ext.4 or email directly at sales@positec.com.