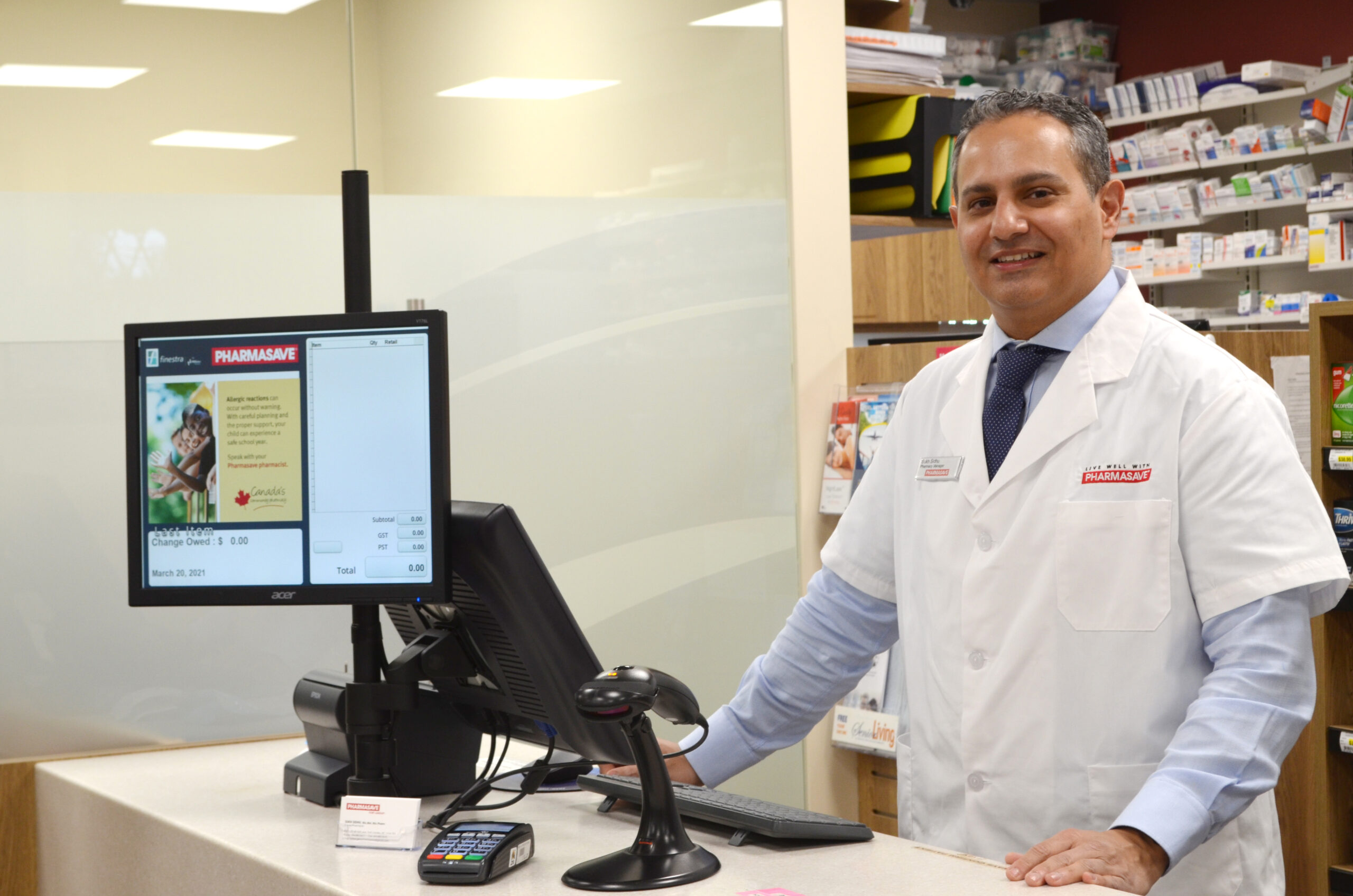 November 17, 2021
The best POS System tips and tricks for Canadian Pharmacies
Finding the best POS system for your pharmacy can be a daunting task. What types of things should you look for? How will you integrate it into your current business while minimizing downtime? What kind of functions does my POS system need that are pharmacy specific? You're in luck! At POSitec Solutions, we pride ourselves on being POS specialists. These are our top POS system tips and tricks to help you find the best POS system for your pharmacy.
Determine how many tills you need
The amount of tills at your pharmacy will determine just how robust of a POS system you need. POSitec Solutions offers two options for POS hardware and software:
If your pharmacy has 1-2 tills and doesn't have its own server, then Finestra Health Centre is the perfect solution for you. Finestra HC's software is designed with simplicity and a modern user interface in mind. This "POS-in-a-Box" system is ideal for a small retail pharmacy, is easy to install, and is a user-friendly Windows-based product. It includes premium hardware and the Finestra HC software as well as a touch screen monitor, 2D barcode scanner, thermal receipt printer, and a cash drawer.
If your Pharmacy has more than 2 tills, our full-service FINESTRA POS software is for you. Finestra easily integrates with major drug store and head office programs while streamlining your operations. Flexible system packages, which allow for a variety of software and hardware upgrades, means that Finestra can work for both independent pharmacies and banner stores alike.
Have an onboarding plan
Finding the best POS system for your pharmacy isn't just about finding the right software and hardware. It's also important to think ahead to how you, and your employees, will get your new pharmacy POS system up and running and learn to use it efficiently.
When you're looking at POS system packages, check to see if your provider has resources beyond customer service. After all, you want to be able to run your POS system yourself so that your pharmacy can keep running smoothly. At POSitec solutions, we make sure  you have all the support you need to transition your POS system. Your monthly subscription includes training videos on our POSitec Portal and access to our POSilearning education platform, which teaches first-time users the basics of our Finestra Health Centre System. We also assign a dedicated project manager to handle your POS transition process and provide all the training you need to assist with the transition, initial ordering and receiving, and integration of merchant services, wholesaler, and national banner programs.
Have an inventory management system in place
Inventory management is one of the most important things your POS system can do for you.
A good inventory management system can help your store operate more efficiently and reduce your labour hours by keeping you on top of what items you have on hand, helping you order products, and easily updating your inventory and costs.
POSitec Solutions offers the SKORPIO mobile computer – every pharmacy's secret weapon to help you streamline your inventory management. The SKORPIO handheld terminal provides a portable, wireless connection to your POS database that allows for the flexibility of moving around the sales floor (where your customers are) while also performing important store/POS functions.
Look to see if your POS can be easily connected online
More and more businesses are moving online and good customer service is becoming more and more reliant on having an accessible online presence. When you're looking for a POS system, it is important to think ahead about how it could potentially play into your business's connectivity online.
POSitec's POS system offerings are designed to integrate seamlessly with your ecommerce store, so you are able to manage both your physical and digital stores in one location. On top of this, if you don't currently have an ecommerce presence, POSitec offers eCommerce website packages with ready-made online stores designed by pharmacy experts!
POSitec's Finestra POS systems also offer Pointy from Google. Pointy helps to easily display your in-store products on Google, which makes it easy for shoppers looking for specific products to locate your store and purchase the products they need. Pointy is a great way to increase your customer base, reach local shoppers, and gather customer insights on your products, customers, and advertising! Pointy from Google is free to all of POSitec's customers.
Have a support team in place
Just in case anything does go awry, it's important to have a good support team in place for your POS system.
POSitec offers 24/7 Customer Service. Our support team has all the technical training and retail pharmacy experience needed to help you quickly get your business running smoothly. We also offer the POSitec Portal, an online catalogue of training videos, webinars, and training guides that are available with your POSitec package.
Are you looking for a new POS system for your Pharmacy? Contact one of our dedicated team members at sales@positec.com to learn more about POSitec's POS system packages, and which one is right for you, today.