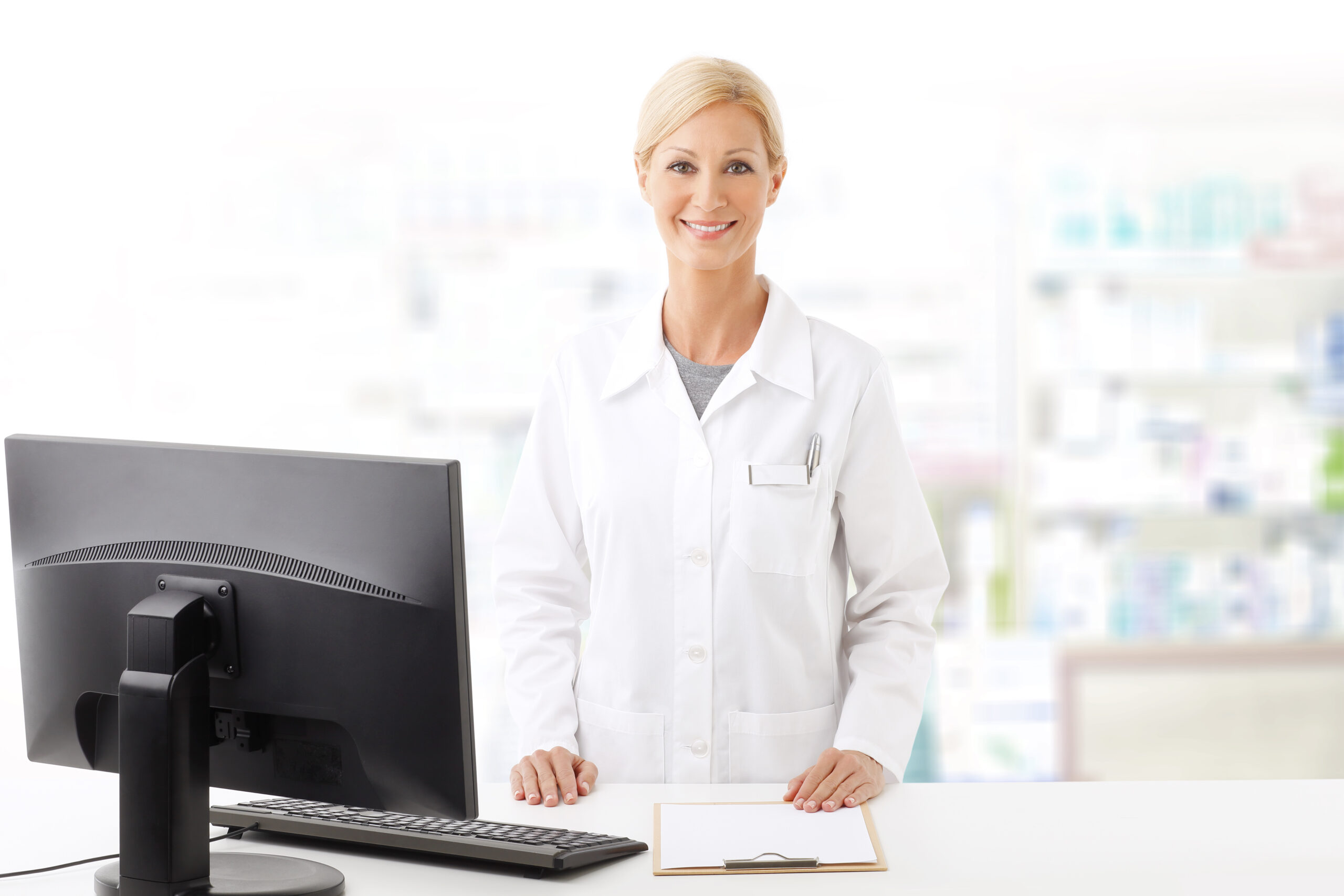 October 14, 2021
Why Canada's Pharmacies Love Finestra Health Centre POS
POSitec Solutions' Finestra HC Point of Sale is a POS system designed specifically for pharmacies, which means it has all the tools your pharmacy needs to increase efficiency and profits! As Canada's favourite POS provider for over 25 years,  POSitec works hard to simplify the POS process and provide quality products to their clients.
Here is why pharmacies love POSitec's Finestra Health Centre POS solution:
It's Hardware and Software, All in One
If you have a smaller pharmacy, with 1-2 tills, then Finestra Health Centre is perfect for you! Finestra HC is a POS-in-a-box system that is easy to install and includes both the hardware and software that you need to run an efficient pharmacy – including a touch screen monitor, barcode scanner, thermal receipt printer, and cash drawer. If you're looking for a little bit more, POSitec also offers three upgrades to your Finestra HC hardware – an additional touch screen with a customer focused display monitor, a handheld Skorpio PC, and/or an Intel® i7 or i9 desktop processor for faster computing.
Technology Integration
Finestra Health Centre includes McKesson and Kroll integration, integrated debit & credit, a loyalty program (select stores only), and Pointy from Google. Pointy from Google is a huge bonus for your pharmacy as it provides Google with up-to-date information about your inventory and allows shoppers looking for specific products to locate your store and visit to purchase the items they need. Finestra Health Centre can also be easily integrated with other industry standard software, such as Moneris, Chase, Global Payments, Kohl & Frisch, and TD.
Up to Date Software, All the Time
To minimize changes in your business flow, POSitec Solutions works to make sure that your POS system has software that is up to date. Our development team works continually to provide release updates for your Finestra HC system that can be downloaded easily and at a time convenient to you.
User Friendly Software and Interface
With touch screen navigation, POSitec's Finestra HC POS is designed to be as easy and quick for you to use as possible. Our software is easy to learn and using our POSilearning Training Portal will make training for you and your staff accessible and convenient.
On top of that, you can find extra support on-demand with POSitec's library of training support videos. The POSitec Portal offers videos for almost every question you may have, from getting started with your new software, to managing updates, cashout and troubleshooting. You can also search by popular categories such as customers, maintenance, and cash register topics. POSitec's Portal also hosts an extensive library of reference material documents and training guides.
24/7 Customer Support
Last, but certainly not least, Canada's pharmacies love POSitec Solutions because we are always just a phone call or email away. Together, our support team boasts over a 100 years of customer service experience! Should you have any questions about any of our products, our support team is on it, 24/7, to make sure your business never has to shut down because of an issue with your POS.
Hear what Fort Langley's Pharmasave owner, Sukh, has to say about Finestra or contact one of our dedicated team members at sales@positec.com to learn more about POSitec's Finestra Health Centre POS today.