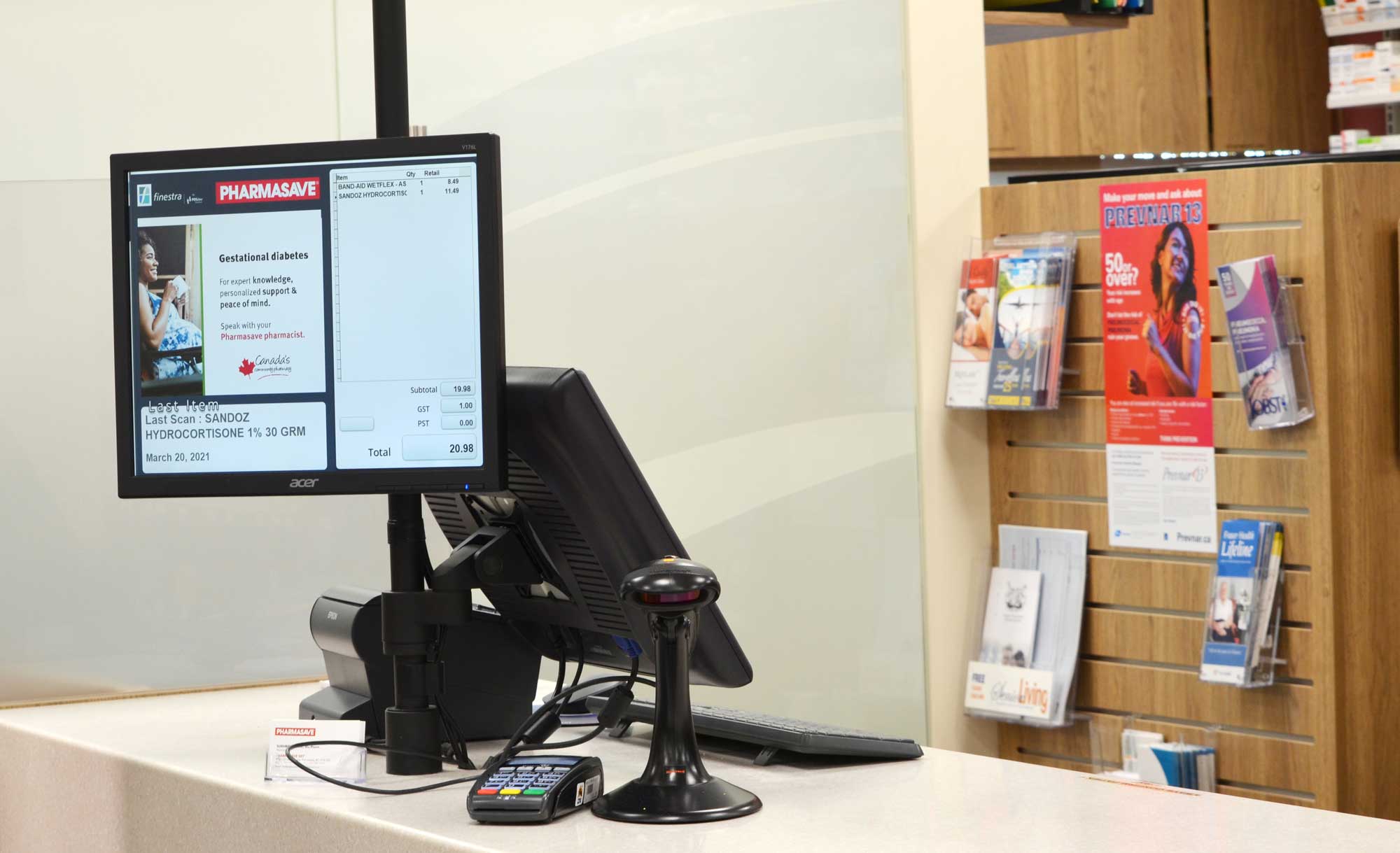 September 21, 2021
5 Fall Must-Haves For Your Pharmacy POS system
As Canada's favourite retail pharmacy POS provider, we've curated a list of this Fall's POS must-haves. From marketing to eCommerce to data back-ups and training, up your store's POS game with these incredible integrations designed to save you time and money.
1. Inventory Management for your Pharmacy
Perhaps one of the best assets a POS system can offer is a powerful and easy to use inventory management system. A good inventory management system can help your store operate more efficiently and reduce labour hours by keeping you on top of what items you have on hand, helping you order products, and easily update your inventory and costs.
POSitec Solutions offers the SKORPIO mobile computer – every pharmacy's secret weapon to help you streamline your inventory management. The SKORPIO handheld terminal provides a portable, wireless connection to your POS database providing the flexibility of store staff to be on the sales floor where your customers are while also performing important store/POS functions.
2. Pointy from Google
An easy way to get your name out there and target your local shoppers, Pointy from Google displays your in-store inventory on Google and allows shoppers to locate your store and buy the products they need. Pointy is a powerful tool for your pharmacy as it reaches local shoppers who want to buy and provides customer insights on how shoppers are finding your pharmacy, what your top products are, and what online ads are working well.
3. eCommerce Integration for your Pharmacy
When you integrate your eCommerce store with your Finestra or Finestra Health Centre you are able to manage both your physical and digital stores in one location! Increase your pharmacy's reach, efficiency, and customer management with fewer resources.
4. SecureData for your Retail Pharmacy POS data
In today's digital age protecting your POS data is extremely important. Creating good systems and procedures with your store's front-line team will help lessen potential threats and vulnerabilities to your POS System – including strategically backing up your POS system. At POSitec Solutions we offer a SecureData Integration that runs daily off-site backups onto our protected servers for as little as $9.95/monthly.  We back up your data and you have one less thing to worry about!
5. Training for your Retail Pharmacy POS
Training a new staff member? Recently purchased Finestra Health Centre for your pharmacy? Rely on experts who can help you understand the software and who will support you before, during, and after the initial set up process. POSitec Solutions offers a library of training support videos from getting started with your new software, to managing updates, cashout, and troubleshooting. For new users to our POS software it's all available on our new POSilearning education platform! For those looking for a refresh on specific topics, the POSitec Training Portal also offers on-demand videos and reference materials. Plus, POSitec's 24/7 support service means you're always a phone call or email away from having your questions answered.
The right POS system is essential to running an efficient pharmacy. Contact one of our dedicated team members at sales@positec.com to get all the information you need to increase the efficiency and customer management of your retail pharmacy store.