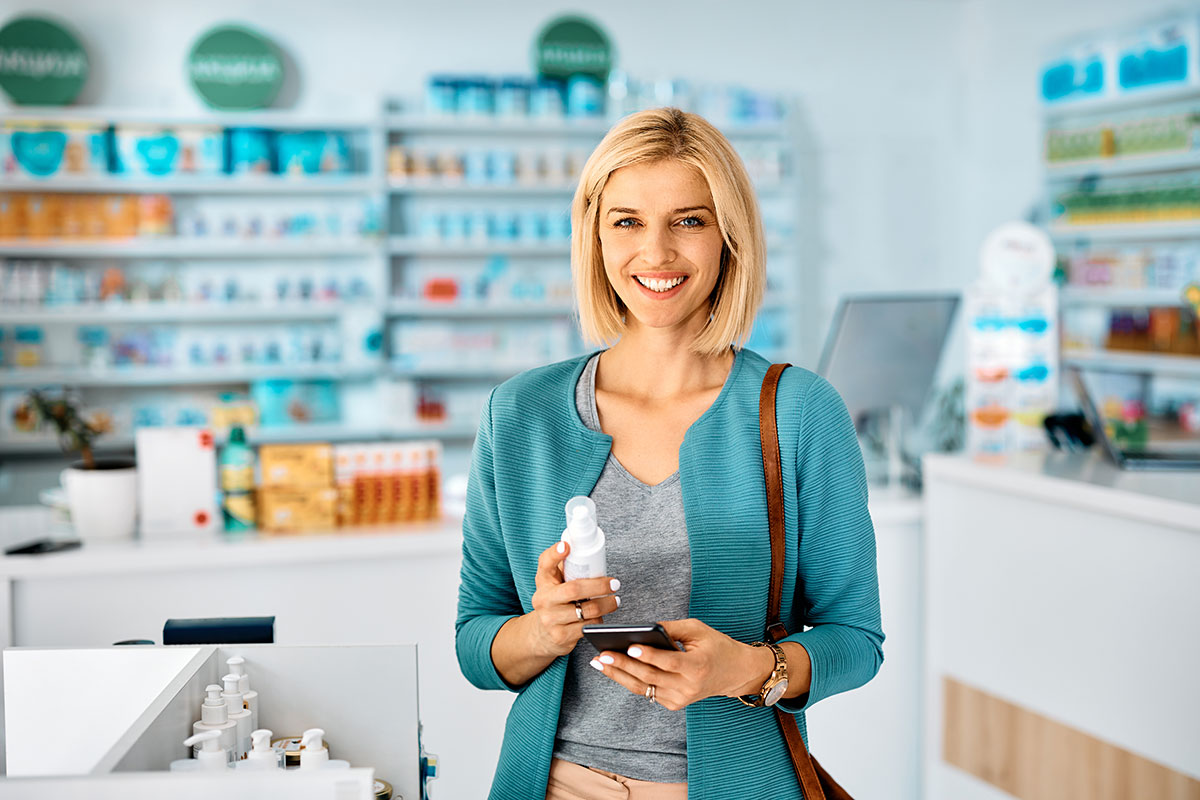 May 5, 2023
POSitec is excited to announce Self Checkout POS
POSitec Solutions is pleased to announce our latest innovation of self serve checkout.  Compatible with POSitec Finestra POS our new self checkout is an easy integration of existing Finestra users and a seamless set up for a new store. This new offering will make your customer checkout experience simple and efficient with this slick, clean user interface.  
Easy Integration
No need to worry about the transition to POSitec's system! Our self checkout innovation can easily be integrated with select merchant service providers, creating a seamless change that will leave your customers with a great experience. The new self checkout system is fully compatible with POSitec Finestra POS. If needed, cashiers can seamlessly move transactions to a till, utilizing the POSitec Finestra POS, and eliminating the risks and obstacles associated with self checkout systems. We work to ensure that your transition to a POSitec pharmacy POS system will be quick and simple.
Customizable Graphics
After receiving feedback from our existing customers, it became clear that customizable graphics were important to have in their POS systems. We listened! The self checkout kiosk screen is completely customizable, allowing a perfect opportunity to communicate store events and promotions with your customers. By moving these communications to a digital screen instead of print media, you allow for quicker communication.
Fast and Convenient
POSitec's self checkout user interface is straightforward and simple to use, resulting in efficient customer checkout experiences. Self checkouts reduce the chance for "line ups" – saving time for customers. POSitec's latest innovation will result in a fast and convenient customer checkout experience. 
Reduced Labour Costs
Our POSitec self checkout system boasts innovative and easy to use technology, allowing for one cashier to oversee multiple self checkouts, reducing labour costs for your retail pharmacy. By adding self checkout systems, not only will your customers be happy with the time they save, you will also be able to save on staffing costs, investing those funds back into your business. 
An amazing team of experts to work with
With POSitec Solutions' amazing team of experts, you don't need to worry about setting up, transferring data, or integrating other products.  
POSitec is proud to provide 24/7 service with every POS system. We know that having someone at the end of the phone line or email who can answer your questions goes a long way in providing peace of mind with a point of sale system. Improving your POS system and providing all support necessary are our top priorities.
Streamline your checkout experience and save on employee labor costs with this innovative and affordable solution! If you have an existing POSitec Finestra system, you definitely want to add self checkout to improve your customer experience. 
Need help deciding what is most important to your business or are ready to transition to a POSitec POS system for your Canadian Pharmacy call POSitec at 1.800.667.4605 ext.4 or email directly at sales@positec.com.